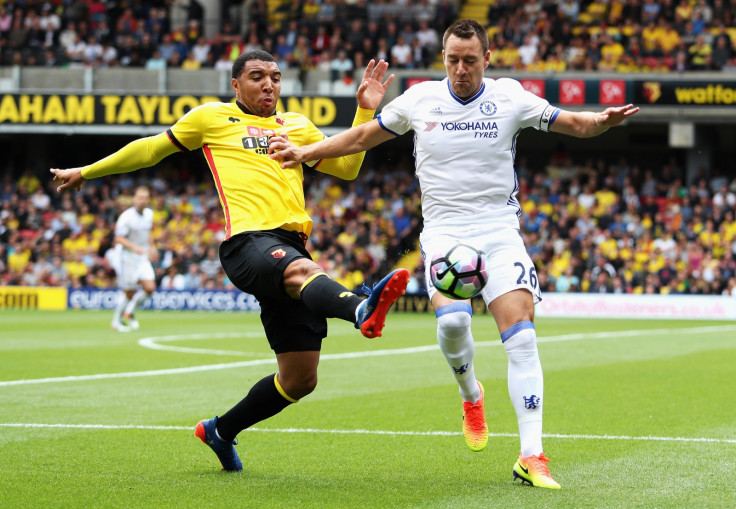 Chelsea manager Antonio Conte has revealed he has no influence over John Terry's international future. The 35-year-old defender has been linked with a return to the international fold in recent days, having not played for England since 2012, but Conte insists the situation is not one he can influence.
Newly-appointed England boss Sam Allardyce recently suggested he is open to the idea of recalling the Chelsea captain, who retired from the international arena in the wake of the Anton Ferdinand affair. However, Terry's club manager has insisted it is a matter exclusively for Allardyce and Terry.
"I'm a former international team coach so I know this situation and prefer it to be solved between Sam Allardyce and John Terry. That's the right way," Conte said, according to Sky Sports. "
John Terry has a great attitude during training and is working very hard. I'm very happy with his commitment. But for the international team, it is very important for it to be solved between Sam Allardyce and John Terry."
Terry announced his retirement from the international scene shortly before a Football Association hearing into the allegations he had racially abused Ferdinand. The Chelsea captain earned the last of his 78 England caps in September 2012.
However, Allardyce was recently asked whether he could recall the Chelsea defender, and he replied: "Maybe so. I think it depends on what John said. Maybe if I get the opportunity I might have to give him a ring but until I come to that selection or that process, we'll wait and see.
"I don't know what the political side of that might mean, if there is a political side. I'll have to have that conversation if I feel that John Terry may be a possibility."
Allardyce is poised to announce his first England squad on Sunday (28 August), before the Three Lions play their first 2018 World Cup qualifier against Slovakia on 4 September.