Mass evacuations have commenced in besieged parts of Syria giving civilians some respite from the six-year conflict.
Thousands of people will board buses on Friday (14 April) and be exchanged between government-held and insurgent-held areas of the country.
The evacuations are a result of months of negotiations between the Syrian government and militant groups, which have been brokered by Iran and Qatar.
Residents of Al Fu'ah and Kefraya, in militant-controlled Idlib province, will be transferred to the outskirts of Aleppo, which was recaptured by President Bashar Al-Assad's government last December.
In return, residents of Madaya and Zabadani, where high numbers of insurgent fighters and their families live, living in government-held outskirts of Damascus, will be transferred to Idlib province.
The BBC reported that upwards of 30,000 people will be transported throughout the day. The Syrian Observatory for Human Rights, a British-based monitoring group, reported that more than 7,000 people have already been successfully moved.
Residents of all four towns have been besieged by opposing forces for months, with little-to-no access to food, water and medical supplies.
Under deals reached between the Syrian government and militants in the past, aid packages were delivered but were often too scarce to have a meaningful impact.
"The 'Four Towns agreement,' which previously allowed for aid deliveries and medical evacuations for the towns of Madaya and Zabadani in return for reciprocal measures for Al Fu'ah and Kefraya in Idlib, remained dysfunctional after breaking down in the fall of 2016," said Siege Watch, a US think-tank which tracks the Syrian conflict, in its most recent report.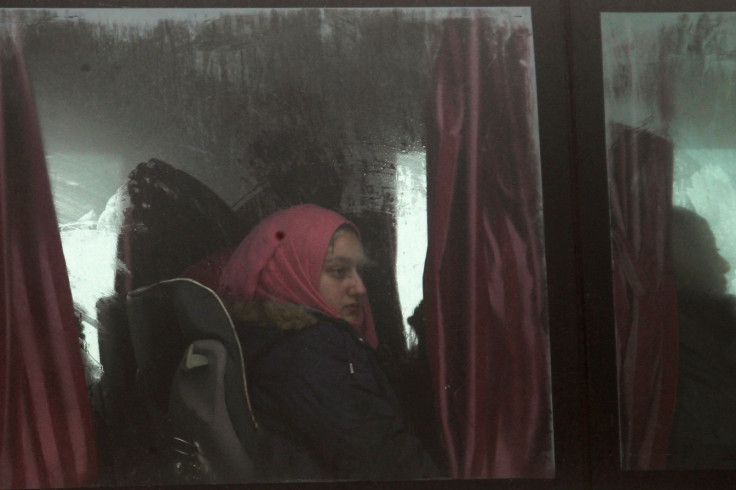 "These areas received only one shipment of international humanitarian assistance during the reporting period [of November 2016 to January 2017].
"The shipment, delivered on 28 November 2016, included some flour, beans, canned food, and basic medical materials. According to the Syrian Arab Red Crescent, the aid was sufficient for 8,000 families for one month."
Residents of Al Fu'ah and Kefraya are largely Shia Muslims and have been besieged by Sunni extremist groups with links to Al Qaeda.
Residents of Madaya and Zabadani are largely Sunni Muslims and have been besieged by Assad's Syrian Arab Army and his Shia backers from Iran and Lebanon.
Assad is from the Alawite religious minority, considered an offshoot of the Shia sect of Islam.