After the fall of Aleppo, the next front of the Syrian civil war is the border town of Idlib
Strategically located along the Syrian-Turkish border, Idlib is the last rebel-held stronghold in the country.
The first buses started driving people evacuated from Aleppo to Idlib on 15 December, shifting the focus of the civil war to the border town, the last rebel-held stronghold in Syria.
Located on the Syrian-Turkish border, Idlib is strategically important to the Syrian regime of Bashar al-Assad. Eliminating the rebels from the town would mean securing the Damascus to Aleppo highway and the neighboring Latakia and Hama provinces.
The Sunni-majority city, which counted around 165,000 people in 2010, was conquered by the anti-government rebels in March 2015. They then controlled "about 99% of Idlib province", as reported by Al Jazeera, by early June 2015.
The fight against the rebels in Idlib present itself as a much tougher battle for the Assad regime and its allies. Raphaël Lefèvre, a visiting scholar at the Carnegie Middle East Center, told IBTimes UK that Idlib is a much more united rebel front compared to Aleppo, which was split between the pro-government west and the rebel-held east.
"Idlib, both as a city and as a province, is to some degree more homogeneous both in its sectarian and political composition, being a hub for the mostly Sunni and Islamist-dominated rebel groups," he said.
Due to its location, Idlib is also strategically-important hub for Turkey, another significant international player in the conflict, which opposes the Assad regime and backs Sunni rebels. As such, Lefèvre doubts that Turkey would avoid engaging directly. "Beyond local forces, the great powers present in Syria could definitely clash [in Idlib]", he said.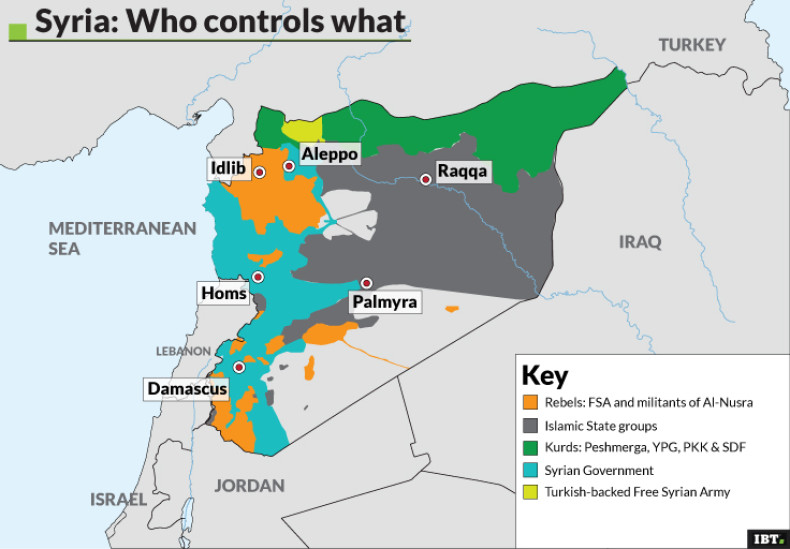 Just like Aleppo, the Idlib area has been pounded by heavy bombing in recent months. The White Helmets, present in Idlib, keep track of the airstrikes and the deaths in the area, and for 12 December alone they counted 10 airstrikes, causing 13 victims.
Notably, Russia has been accused of "war crimes" for allegedly hitting civilian targets such as hospitals and schools. Syrian activists have also denounced Assad forces for dropping cylinders said to contain chlorine gas. On 26 October, an airstrike blamed on Russia hit a school in the Idlib province killing at least 17 children.
According to Lefèvre, the bombing campaign will have a limited impact. "Russian airstrikes and the collection of pro-Assad domestic and foreign militias might considerably reduce the ground held by rebels in Idlib province," he said. "But for how long will the pro-regime forces, alien to local society, then be able to hold their own ground and durably pacify these areas deeply hostile to them?"
Of the rebel groups present on the territory, two have the largest degree of power and control. One is Jabhat Fateh al-Sham (JFS), a group that recently renounced links to founding organisation al Qaeda, when it was known as Jabhat al-Nusra (al-Nusra Front) – infamous for various attacks, killing of civilians, and several kidnappings, including that of UN peacekeepers and members of the press.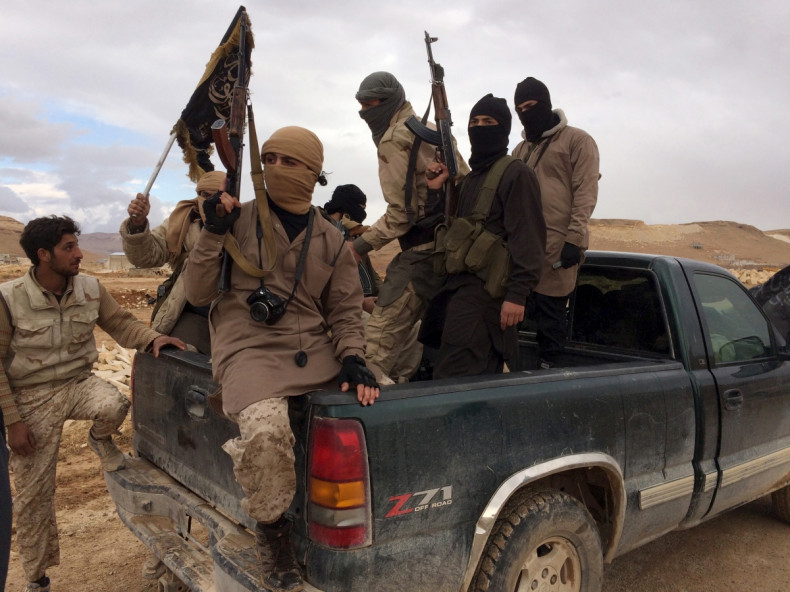 The al-Nusra Front is an officially designated terrorist organisations, according to the UN and the US, and even after the rebranding it is considered fundamentalist and authoritarian, but it has gathered considerable local support.
The other is the Ahrar al-Sham, meaning "the free men of Syria," a Salafist group which was founded in 2012 and has since grown in power and influence, but is now plagued by internal divisions. On 10 December, 16 of its local factions broke away from the group, forming a new entity.
Human rights organisations have raised concerns over abuses carried out by rebel groups in Idlib. In a scathing report published in July 2016, Amnesty International detailed a "chilling" wave of torture, kidnappings and summary killings perpetrated by rebel groups, who were accused of using methods of abuse that are similar to those employed by Syrian government forces.
Philip Luther, director of Amnesty's Middle East programme, said: "While some civilians in areas controlled by armed opposition groups may at first have welcomed an escape from brutal Syrian government rule, hopes that these armed groups would respect rights have faded as they have increasingly taken the law into their own hands and committed serious abuses."