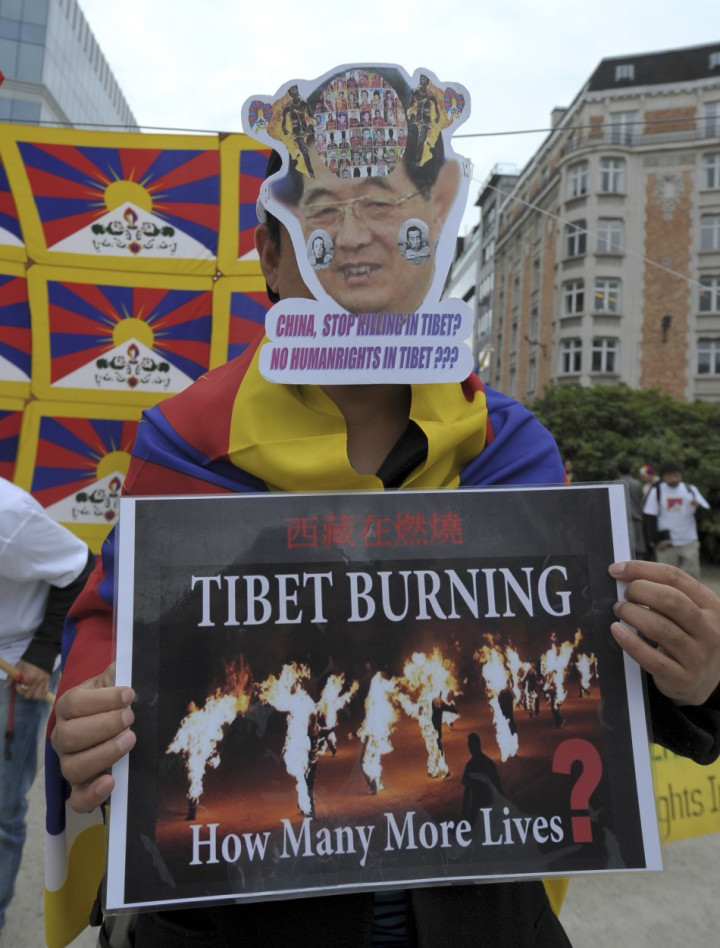 The Tibetan government in exile in Dharmsala, India, has urged Tibetans to halt the recent wave of self-immolations in protest against Chinese rule.
The appeal came after two Tibetan men, a herdsman and a farmer, burned themselves to death near the Labrang monastery, in the Gansu province.
"We understand what is driving them to do it but we appeal to Tibetans not to go for these extreme acts," a spokesman for the exiled Tibetan government told the Guardian.
"There is no basic freedom in Tibet. That is why people commit these extreme actions. We are very, very concerned but they are the ones inside Tibet suffering. They are the ones to decide."
Chinese police are offering a reward of $7,700 for tips about people planning to burn themselves to death, claiming the self-immolations have "seriously impacted social stability and harmony as well as people's ability to live and work".
In a further development, the Chinese authorities have arrested five Buddhist monks from Wonpo monastery in eastern Tibet, according to the Tibet Post newspaper.
The monks were allegedly involved in protests this week by raising their people's banned national flag and distributing leaflets with the message "Free Tibet".
"The latest development information from the area is stating that five more monks from Kirti monastery, who were studying at the Wonpo monastery, have been arrested by Chinese police, on October 22, 2012, after dozens of armed Chinese police arrived at the monastery," Jampa Yonten, a monk from South India, told the local paper.
The United States have voiced deep concern about the current situation in Tibet.
"We have consistently expressed our concern about the violence in the Tibetan areas, about the continuing pattern of self-immolations, heightened tensions, and Tibet in general," US State Department spokesperson Victoria Nuland told reports at a press briefing in Washington.
"We continue to both publicly and privately urge the Chinese Government at all levels to address the underlying policies in Tibet that have created these tensions and that threaten the cultural heritage of the region," she added.