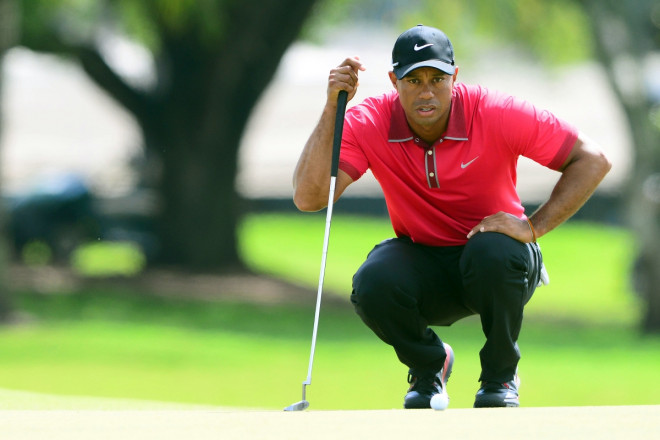 Tiger Woods feared his career was over before undergoing back surgery earlier this year but is now excited over the prospect of making a return to golf at peak physical condition.
The former world no.1, who was displaced by Adam Scott at the top of the world rankings this week, was forced to pull out of the Masters weeks before the first major of the year to undergo a procedure on a nerve in his back.
And although a return this summer was initially predicted, Woods admits there is still no time frame for his comeback.
"I just don't know (when I can play next)," Woods said. "That's one of the most frustrating things. There's no date, there's no time table, we are just taking it day by day and just focusing on getting stronger and coming back. I want to play today, but that's just not going to happen."
Woods' quest to overtake Jack Nicklaus's long standing record of 18 career Majors has been put on hold as he has undergone rehabilitation. With his current tally standing at 14, the world no. 2 is eager to get back onto the green and feels his surgery has given him a fantastic opportunity to prolong his career.
"I would love to be out there competing and playing. One of the things is that, like all athletes, I would like to go out on my own terms and ultimately what I want to do is continue playing at the elite level for as long as I deem I want to do it," he continued.
"For some guys it's their 60s and 70s (before they retire), for others it's their 40s and 50s. But prior to the surgery I didn't think I would have much of a playing career left if I felt like this. I couldn't even get out of bed. But now that I've had the procedure I'm excited about what the prospects hold."
The 38-year-old pulled out of the Honda Classic earlier this year after suffering from back spasms and was unable to defend his Arnold Palmer Invitational title in March due to the ongoing problem.