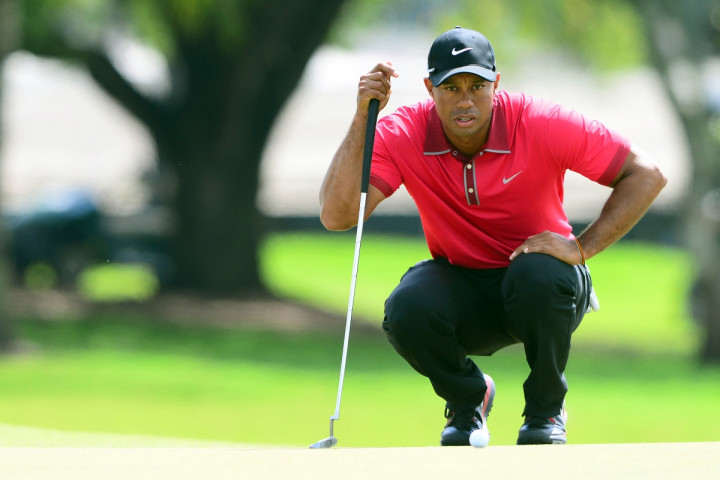 Tiger Woods is edging towards his return to golf having begun to hit full shots in practise sessions.
The 14-time major winner underwent back surgery in March that has forced him to sit out of the Honda Classic, Arnold Palmer Invitational, the Players Championship, the Masters and the US Open.
While Woods, 38, has maintained throughout his recuperation period that there is no set date for his return in place, he has been working on his chipping and putting since April and his agent Mark Steinberg has confirmed to ESPN that his progress is advancing.
"Tiger is making continual progress," Steinberg said. "He feels better each day and is extending his swing as he progresses."
The 2014 Open remains a possible return date for Woods. After missing the first two, the third major of the year at Hoylake where he won the last of his three Open titles in 2006 begins on 17 June could be a fitting return, having missed the tournament just once since his debut in 1995.
The former world no.1 was displaced by Adam Scott at the top of the world rankings earlier this year and recently spoke of his determination to return to the green and recommence his quest to overtake Jack Nicklaus's long standing record of 18 career Majors.
"I would love to be out there competing and playing. One of the things is that, like all athletes, I would like to go out on my own terms and ultimately what I want to do is continue playing at the elite level for as long as I deem I want to do it," he continued. Woods said in May.