"Where did it all go wrong, George?" is the punchline to a story about footballer George Best that was most recently revived as an anecdote in Trainspotting 2.
The question was originally posed by a bellboy delivering champagne to Best in a room which also featured thousands of pounds of casino winnings and Miss World on his hotel bed. Best's off-field activities were as famous as his on-field exploits for Manchester United and Northern Ireland and he was dead by the age of 59, succumbing to the complications of a lifetime of alcoholism.
This week Tiger Woods was ostensibly plunged into his own downward trajectory when he was arrested on suspicion of drink driving.
For most of Woods' career he was outwardly a model professional and an indisputable champion, rewriting the record books and dominating his sport like no-one else ever had.
Woods was a one-man sporting phenomenon, collecting 14 major championships between 1997 and 2008. Alongside the trophies he collected a trophy wife, Swedish former model Elin Nordegren.
With his athletic physique and boyish good looks, Woods transformed the image of the musty old sport of golf. When Tiger was on TV the ratings soared. When he was winning by such large margins that competitions ceased to be a contest, the audience grew even greater. The sponsors loved him even more than the public.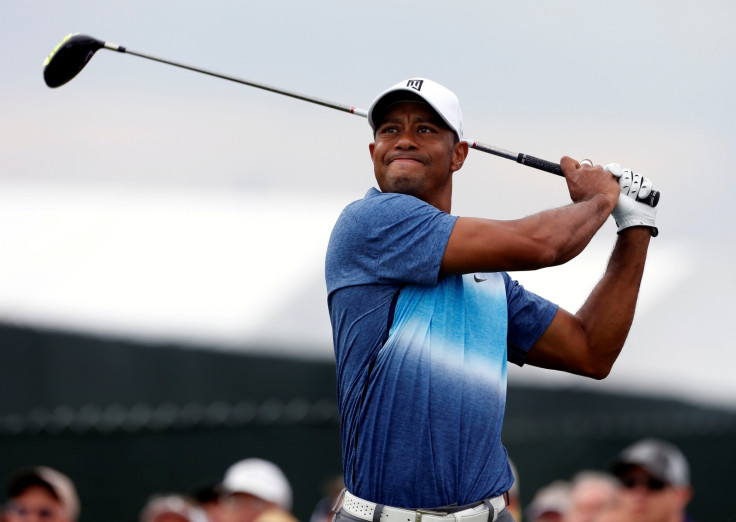 But Woods' public image went into reverse one night in 2009 when he crashed his car outside his home in strange circumstances. It transpired that a domestic incident had been inspired by his extra-marital activities and that golf clubs had been hurled. Over the coming months came more and more revelations of affairs and extraordinarily inappropriate behavior. Eldrick Tont Woods – known to us mere mortals as Tiger – was a very different man to the one we thought he was.
With every new piece of information came a greater realisation that Woods had been leading a double life, one half of which was not unlike that of George Best's.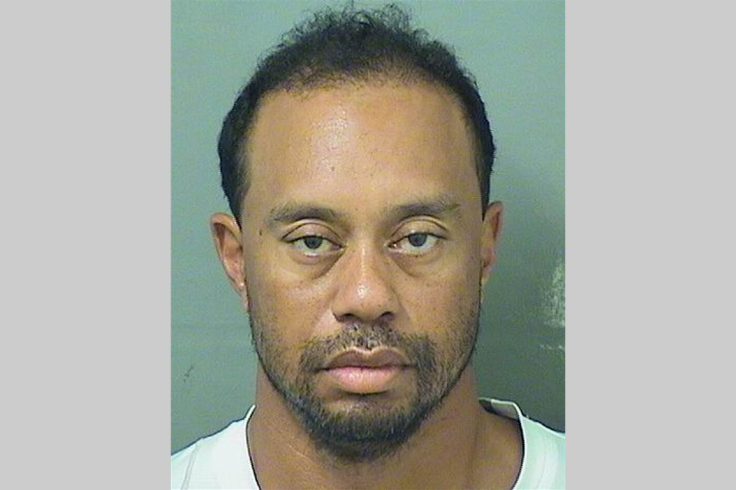 With the disintegration of Woods' reputation, so slipped his mask of invincibility. And when other golfers started to believe that they could beat this once irresistible force, it started to happen, with ever greater regularity.
Of course, not all of Woods' difficulties were self-inflicted: the death of his father, his inspiration and guide, hit him hard. And the now 41-year-old is past his physical prime and troubled by a series of back problems. But in the background perhaps we believed that one day this man who had been so supremely dominant would return to his previous levels as a champion, or at least somewhere near.
But now Woods stands before us – well, the police camera – as a broken man, even if, as he claims, his 3am arrest was not due to alcohol but "an unexpected reaction to prescribed medication."
The celebrity mugshot is a staple of the fallen star, indicating just how far they have plunged. Woods' bleary-eyed, unshaven police headshot is a classic of the genre: showing a man far removed from the clean-cut handsome golfer who rewrote the record books and transformed the sport's image just a few short years ago.
The mugshot does not necessarily mean the end for the celebrity in question: just look at Hugh Grant's rehabilitation after being arrested with a prostitute.
Woods' PR machine is already in operation and this incident may turn out to just be an unfortunate misjudgment rather than indicative of something more troubling. But Woods has not won a competition since 2013, a major since 2008 and is now ranked 876th in the world.
Sports fans love a comeback, a tale of redemption. But Woods has fallen a long way, possibly too far for his golf to ever approach greatness again. Let's hope that he doesn't fall further in his life away from the golf course.