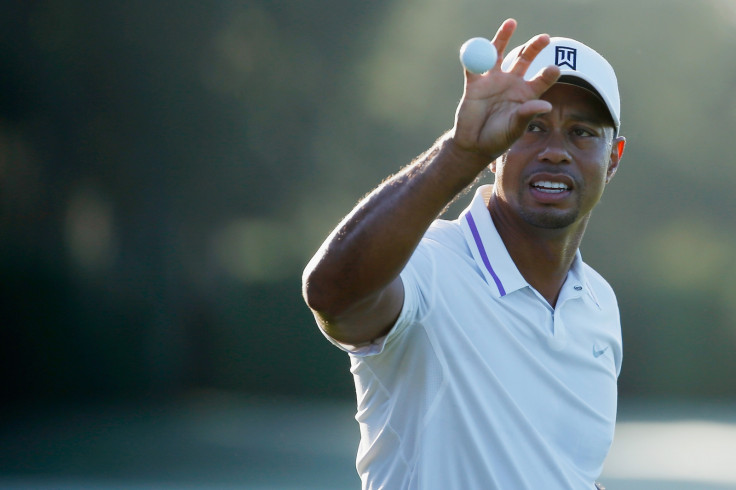 Tiger Woods insists he is once again fit to contend at the highest level in golf after an injury-ravaged 2014.
The 14-time major winner will make his return at the Hero World Challenge in Florida, a tournament aimed at advancing the Tiger Woods Foundation.
Woods has not competed since August and admits he can now longer drive like the sport's current elite.
However, the former world number one insists he is not finished yet and will adapt his game accordingly to prolong a glittering career.
"I'm older," Woods told a press conference on Tuesday 2 December. "Father Time is undefeated. We all eventually are losing some of the things we are able to do when we were younger.
"We all have to make adaptations as athletes and we have to make adjustments. Like MJ [Michael Jordan] created a fade away. He couldn't jump over everybody anymore and he created a new way to score and get points.
"I'm the same way. I can't blow it out there with some of the longer guys any more. Back when I was younger, a long ball was 290 [yards] in the air. Now it's 320, 325. I don't have that."
And 2014 also saw Woods split with instructor Sean Foley after four years, turning to consultant Chris Como to revamp his swing ahead of 2015.
"We [Woods and Como] looked at a lot of video from when I was a junior and in amateur golf," Woods added. "It was quite interesting to see where my swing was then and how much force I could generate with a very skinny frame. That's kind of what we are getting back into. It feels great. It feels fantastic."
Woods, 38, was limited to just eight events this year after being forced to undergo back surgery in March which ruled him out of the Masters and the US Open.
After an underwhelming Open campaign, he withdrew from the WGC Bridgestone Invitational and missed the cut for the USPGA Championship. His season was brought to a premature end when doctors ordered him to withdraw from selection for the Ryder Cup.