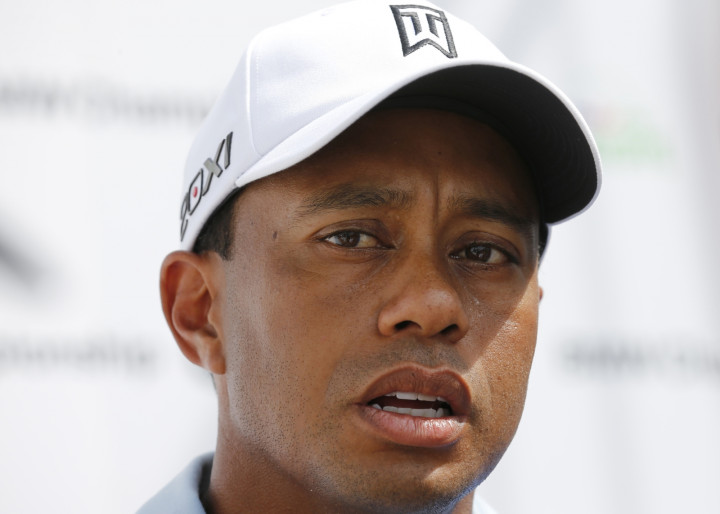 Tiger Woods' sense of humour appeared to fly out of bounds after a spoof magazine interview claimed he was aloof, callous and lacked a sense of humour.
Golf Digest writer Dan Jenkins found himself at the sharp end of Woods' ire after penning a fake Q&A in which he provided the answers on behalf of the golfing legend. Read it here.
The resulting article depicts Woods as so aloof he has no idea who Gandhi is, a lousy tipper who advises waiters to "go get a better job" and a callous employer who sacks loyal staff who have helped him.
Woods' widely publicised meltdown of 2009 -- following the exposure of his cheating and flight from his angry wife which led to him crashing into a fire hydrant near to their California home -- also appears in the magazine piece.
Responding in a blog post on his website, Woods fumed: "Journalistically and ethically, can you sink any lower?" branding the article "a grudge-fueled piece of character assassination".
Woods then insisted: "I like to think to think I have a good sense of humour."
The seemingly disproportionate outburst from one of the biggest names in sport to what was a short article in a relatively obscure magazine, suggests Woods does have a prickly side which contradicts his claim that he can take a joke.
Perhaps unsurprisingly for a man who is usually seen on golf courses wearing a stony expression of cold-eyed focus, Woods spectacularly failed to see the funny side of Golf Digest's piece, adding that he had sent his representatives to the magazine.
The 37-year-old former prodigy picked out a series of "lowlights" from the article, writing: "The truth is, Jenkins has no idea how I think or feel about any of the things he claims to know about, which is why he had to make things up.
"Frustration or resentment because I have not been more available to him should not give him a license for an underhanded attack on me as an athlete, as a professional and as a person."
Is the strain of not winning a Major title for six years taking its toll on Tiger?