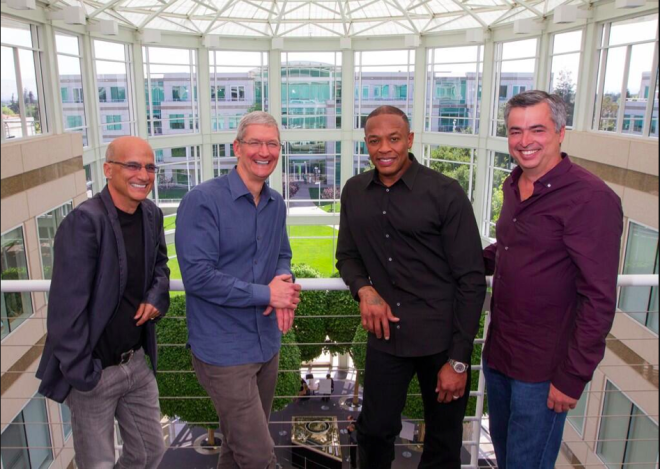 The Apple-Beats deal has finally been made official. The subject received a lot of buzz and there has been a lot of speculation on why Tim Cook and Co are interested in the headphone maker and its offerings.
Brushing the many "maybes" aside, Apple's CEO has finally opened up to Peter Kafka of Recode on why his company wants to purchase Beats Audio.
It's All About Music
"This is all about music, and we've always viewed that music was key to society and culture. Music has always been at the heart of Apple."
Recalling Apple's Long History With Music
"It's deep in our DNA. We've sold Macs to musicians since the beginning of Macs. And we accelerated the music industry with the digital music revolution with the iPod and the iTunes music store."
Next Logical Data Point
"And we've stood at the intersection of technology and the liberal arts. So I see this right in the — if you were drawing a line, this would be the logical next data point."
Apple Interested in the People Behind Beats
"What Beats brings to Apple are guys with very rare skills. People like this aren't born every day. They're very rare. They really get music deeply. So we get an infusion in Apple of some great talent."
About the Future
"It's because we always are future-focused. So it's not what Apple and Beats are doing today. It's what we believe pairing the two together can produce for the future."
Incredible People at Beats
"We could build just about anything that you could dream of. But that's not the question. The thing that Beats provides us is a head start. They provide us with incredible people, that don't grow on trees. They are creative souls, kindred spirits."
Jimmy and Dre on Board
"The point is that Jimmy and Dre have built something phenomenal. And they have phenomenal skills. And we can begin, the instant that this deal is approved, working on the future together. And I think that future is better than either company could create on their own."
For the entire interview, check it out at Recode here.