British astronaut Tim Peake will return to Earth on 18 June after spending 186 days in space. Peake will depart the International Space Station with Roscosmos astronaut Yuri Malenchenko and Nasa's Tim Kopra on 17 June, when the Soyuz TMA-19M spacecraft will undock form the ISS and begin its descent.
Live coverage of the event will be streamed on Nasa TV. Viewers can watch online below or by visiting the space agency's website here.
The ESA will also be providing a livestream of the landing:
"This live transmission will show – if the weather permits – the final descent and landing of the Soyuz capsule, the crew getting out and their first moments and reactions back on Earth," the space agency said in a statement."The ESA astronaut will then return straight to the European Astronaut Centre in Cologne, Germany, for check-ups and research into how humans adapt to living in space."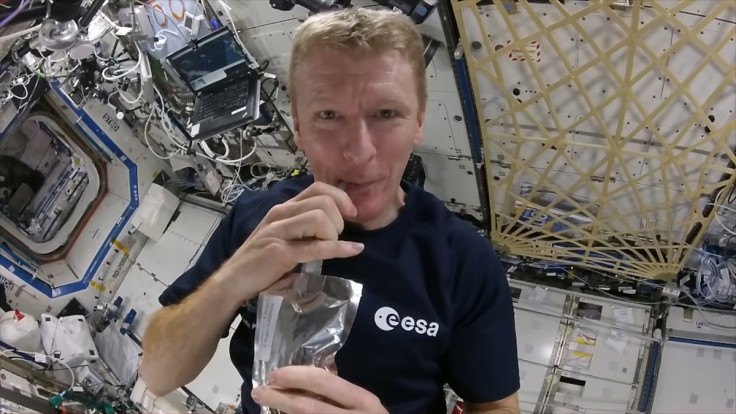 The journey back to Earth will take around three hours, with the spacecraft expected to land in Kazakhstan at 10.14am BST. After landing, Peake will be taken to the European Astronaut Centre (EAC) in Germany, where a medical team will monitor the astronaut, looking at how he adapts to being back on Earth after six months of weightlessness.
"Tim will spend his first night back on Earth at the Envihab facility of the DLR German Aerospace Center, where scientists have gathered to continue the science programme, collecting data on Tim's rehabilitation phase," the ESA said.
Peake's first public appearance is scheduled for 21 June. During the one-hour event, Peake will provide a "first hand report" of his time on the ISS, as well as details on the experiments he ran during his time in space.
Here is a rundown of events and the times (in BST) they will take place:
Friday, 17 June
2.15pm – Kopra will hand over command of the ISS to Nasa astronaut Jeff Williams.
Saturday 18 June
3.15am – Coverage of the hatch closure will begin. The hatch will be fully closed at 3.35am.
6.30am – The Soyuz spacecraft begins undocking from the ISS.
9.00am – Deorbit burn and landing coverage. They are expected to land at 10.14am.