Timmy MacColl: Dubai Hunt for Missing British Sailor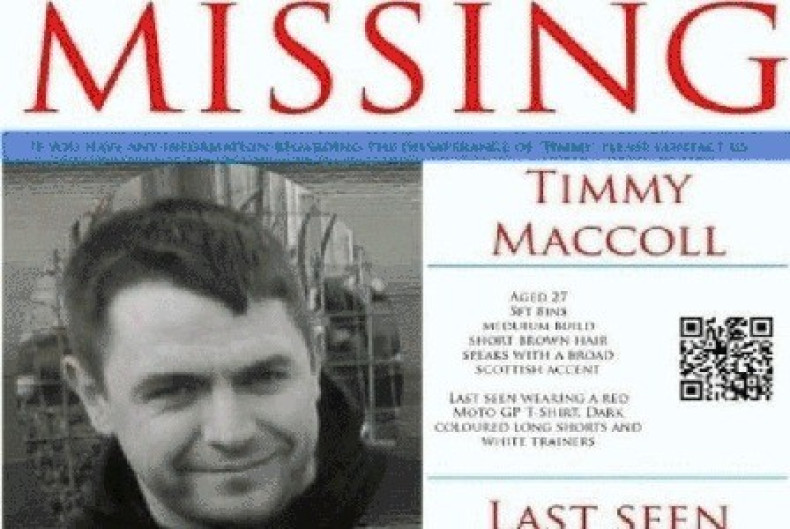 The colleagues of a sailor who disappeared in Dubai more than three months ago have paid tribute to him on their return to Portsmouth.
Leading seaman Timmy MacColl, 27, was in Dubai on shore leave with the crew of HMS Westminster in May and disappeared after a night out on 27 May.
It is believed his colleagues put him in a taxi after drinking in a hotel bar, but he failed to return to the ship.
As the navy warship returned to Portsmouth, his colleagues paid a poignant tribute to the missing sailor as they lined the deck of the HMS Westminster, but left a space where MacColl should have been standing.
Search still on
In Dubai, the search for MacColl continues. He is described as white, 5ft 8ins tall, of medium build, with short brown hair and a flicked fringe.
A Royal Navy spokesman said: "We remain concerned for his safety and continue to provide support for his family.
"The matter is being treated as a missing person case and the Dubai Police have primacy for the investigation into LS MacColl's disappearance and search.
"The Ministry of Defence and Royal Navy continue to liaise with and provide assistance to the Dubai authorities. The Foreign and Commonwealth Office also remains in contact with the Emirati police about their ongoing investigation."
MacCall's family and friends have launched a campaign entitled Bring Timmy Home to raise awareness, and a Facebook page has also been set up.