Tottenham Hotspur have moved decisively to try and solve their defensive woes this summer and it could be a partnership born in Belgium, developed in Amsterdam and reunited in north London that holds the key to it all paying off.
Wasting little time, the club have recruited 22-year-old Austria international Kevin Wimmer from FC Cologne and right back Kieran Trippier from Burnley. But the coup de grâce has been the arrival of Toby Alderweireld from Atletico Madrid.
The versatile defender has made little secret of the fact that the presence of countrymen Nacer Chadli, Mousa Dembele and Jan Vertonghen at Spurs helped him reject the overtures of Southampton, where he excelled on loan last term.
But as indicated by the player in March, maybe it was the chance to team up with his old partner at the back that proved the most pivotal.
Vertonghen and Alderweireld have been part of the Belgium national team since 2009 but have seldom had the chance to work in tandem for their country, often operating at left and right back respectively. But it was at club level where their understanding was born. At Ajax, both men underwent their footballing education, going onto become the bedrock of the club's title winning campaigns in the 2010-11 and 2011-12 seasons.
Sander Zeldenrijk, editor-in-chief of Ajax Life, the official newspaper of the Ajax fan association, watched the two emerge from the club's academy.
"They both were rated as young talented players from Belgium," Zeldenrijk told IBTimes UK. "Ajax that time had an official partnership with Germinal Beerschot Antwerpen and their best players went to play for Ajax. Both started in the Under-16 team, so they had time to adapt to the city. Belgium players are shyer compared to youth players from Amsterdam, but the succeeded quickly."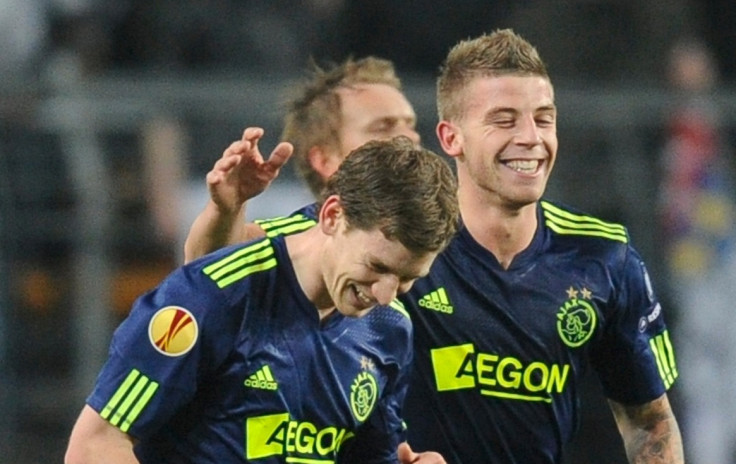 Vertonghen, however, could not make the step to the first squad directly, Zeldenrijk notes. "He went to play for RKC Waalwijk on loan and scored against Ajax, denying them a Dutch title in 2006-2007."
In 2011, Ajax ended a seven year wait for title success. It would be the first of four in succession as the Amsterdam giants regained their dominance of Dutch football under the guidance of manager Frank de Boer.
While Christian Eriksen, another to have since found his way to north London, produced the invention at one end of the pitch, Alderweireld and Vertonghen were tasked with providing the steel at the other. But at 21 and 23 respectively, the season reviews from the 2010-11 campaign on the duo were not as glowing as some may expect.
An annual report of Alderweireld compiled by Ajax Life after the 2010-11 campaign noted the then-21-year-old "showed good mentality" by getting back stronger after Martin Jol [who started the season as manager but was sacked in December] had passed on him.
"Toby has the potential to grow and be a very solid defender. However, this season he did not convince as the player who can lead the defence."
Vertonghen, who made 51 appearances that season as first team captain, fared slightly better, but like Alderweireld, there was room for improvement.
"Played very well, and was at ease," the Ajax Life report read. "Sometimes a little bit careless. Next season he only needs small improvement, but we don't expect him to learn that at Ajax College."
Vertonghen was not expected to still be at the club as they set about defending their crown in the 2011-12 Eredivisie campaign but instead went on to be Ajax's stand out performer, progress which inevitably attracted Tottenham's interest. "Developed this season to end it as the ultimate leader of the pack," his report of the title-winning 2011/12 campaign read.
"An absolute winner and he surely will be missed."
With Alderweireld, Zeldenrijk notes that the younger of the two defenders should have also enjoyed his breakout season, but was held back by playing a less offensive game than his ability with the ball should allow.
While the trajectories and development of both players took different routes, the core statistics show their partnership was an important component to the Ajax machine. In the 118 games [in all competitions] where the two started, the Dutch giants recorded a win ratio of 67%, conceding 0.9 goals on average per game.
In the 55 where Ajax were without the Belgian duo, that win ratio slipped to 55% with average goals conceded rising to 1.3 per game [stats collected by Opta].
Alderweireld has since gone from strength to strength, however, and has developed very much into the leader he was expected to become in Amsterdam, something acknowledged by Atletico Madrid manager Diego Simeone who knows a thing or two about character in a player.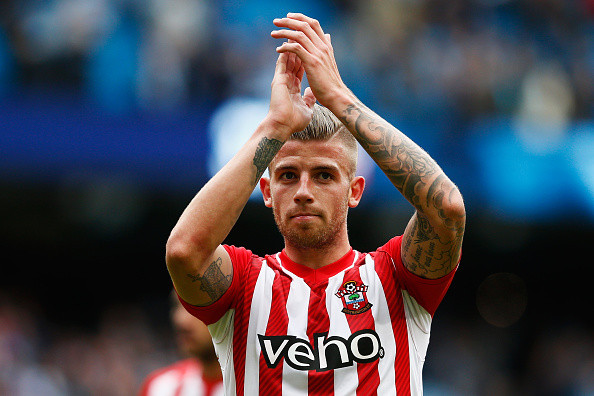 Last season alongside Jose Fonte at Southampton, the 26-year-old operated with the presence and awareness of a seasoned veteran of the Premier League, helping the club to seventh as Saints achieved the second best defensive record in the English top flight.
"He has been a strong influence - he has settled so well that it looks as if he has played in English football for two years already," said Southampton manager Ronald Koeman last October. "Last season he was playing for Atletico Madrid, who probably had the best defence in Europe, and before that he was at Ajax. He has learned a lot about the game at a high level."
Someone with that resolve is needed at White Hart Lane. Last season Mauricio Pochettino's side conceded 53 Premier League goals, the worst tally in the top 13 of the league. The season before that, it was 51 goals, good enough for the worst record in the top eight. Under the management of Andre Villas-Boas, Tim Sherwood and Pochettino, there has been little progress at the back.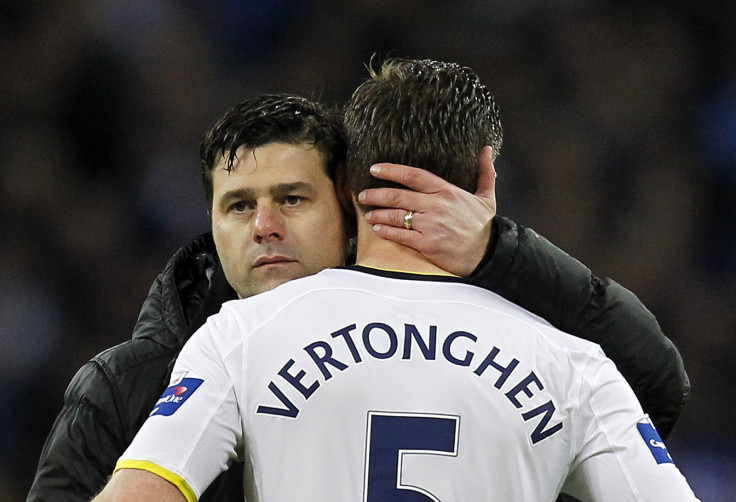 Vlad Chiriches, Michael Dawson, Younes Kaboul and Federico Fazio are among those to have been paired alongside Vertonghen in Tottenham's attempts to plug the holes at centre half, and while the Belgian has not always covered himself in glory, the 28-year-old is likely to remain in the first team next season.
Zeldenrijk believes that by the simple virtue of knowing Alderweireld better, Vertonghen is more likely to have the best brought out of him, just as the new arrival will benefit from working with someone who can do likewise for him.
"It depends on how Tottenham will be playing," he said. "With a player like Alderweireld you can play on the counter attack quite reasonably because he is a pass master with his right foot. I think Vertonghen is technically a better player and more tricky when fighting for possession on the pitch.
"In general I feel Vertonghen has not played as well [as he can] since transferring to Spurs and at this specific moment Toby would be in better shape.
"Nevertheless, they both have had a good education in Amsterdam, so this should turn out pretty well for Spurs."