Toby Alderweireld has declared himself fit for Tottenham Hotspur's north London derby against Arsenal on Saturday (10 February) after completing his first full 90 minutes in over three months against Newport County in the FA Cup on Wednesday.
The Spurs centre-back had been sidelined with a severe hamstring injury he picked up during the club's 3-1 win over Real Madrid in the Champions League in November 2017.
Alderweireld revealed that it was quite a severe injury with a risk of relapse, which was the reason for his lengthy spell on the side lines. But he made it clear that returning in time for the Arsenal game was just pure coincidence and not planned.
However, Mauricio Pochettino remained non-committal when questioned about the Belgian defender's participation against Arsenal on Saturday suggesting that a decision will be taken on the day of the game.
"The Arsenal game was not the goal, it was just to be back as quickly as possible. But of course those kind of games are the ones you always want to be involved in," Alderweireld said, as quoted by the Mirror.
"Now it's up to the manager who he needs. I feel very good. It was a proper hamstring injury and the risk of re-tearing it was very big.
"That's why we had to take our time and work very hard to get the muscles to be ready for this kind of game against Newport and to play a lot of games again," he explained.
"It was a difficult period for me, but on the other hand it was three months. In a football career that's not that long. I'm 28 and I'm happy that I never had a knee injury or something a lot worse. Three months is difficult — but it could have been even longer."
Alderweireld on stopping Pierre-Emerick Aubameyang
Spurs lost 2-0 at the Emirates earlier in the season with Shkodran Mustafi and Alexis Sanchez scoring the goals, but this time around they will have to contend with Arsenal's new arrival Pierre-Emerick Aubameyang.
The Gabon international was signed in the aftermath of Sanchez's departure to Manchester United and Alderweireld is very aware of what they will be up against when they face the former Borussia Dortmund striker. Tottenham have come up against Aubameyang four times in the past — twice in the Europa League in 2016 and twice in the Champions League group stages this season — and he has found the back of the net four times.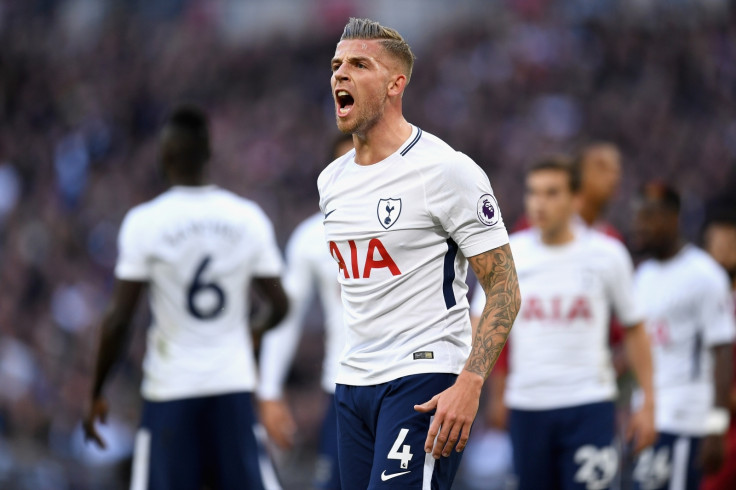 The Belgium international revealed that the Spurs back line will need a combination of brain and brawn to outsmart the Arsenal forward, who started life in the Premier League with aplomb scoring on his debut against Everton last weekend (3 February).
"He's very quick, he's a good finisher, he has it all," Alderweireld said, as quoted on Sky Sports. "He is in a good moment now as well so it's going to be very difficult to beat him but I think we will be ready for it.
"You have to work your mind. One against one, on the same line, he will beat you, so you have to be very clever, you have to read the situation and try to beat him with your head."