Tom Jones and Black Sabbath to Collaborate on New Album?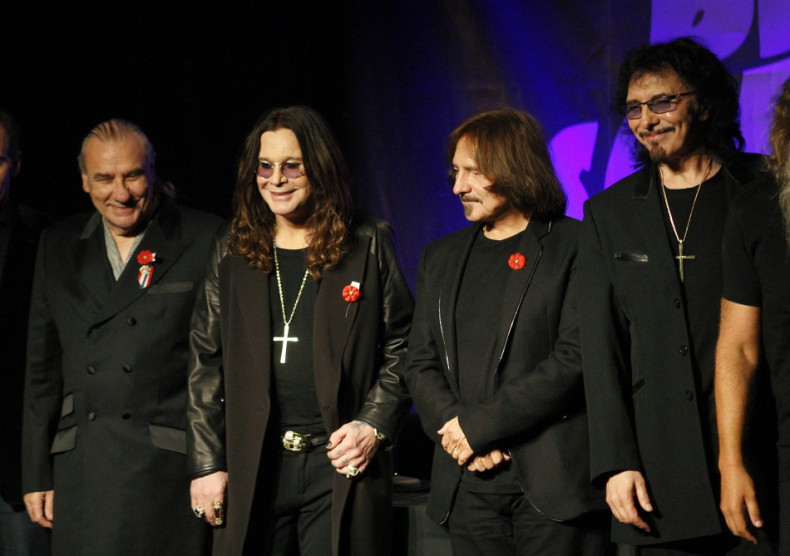 Fresh from their headline performance at this year's British Summer Time Festival, Black Sabbath has revealed that they could be taking their music in a new direction.
The rock group's guitarist Tony Iommi said they are keen to may make a concept album with Welsh crooner, Tom Jones.
After 25 years of discussions, they are finally ready to make the idea, which originated from a spoof magazine piece, a reality.
"Someone said we could create a concept album about a mythical monster visiting a Welsh pit village," the 66-year-old told Team Rock.
"I was talking to Tom recently and he said 'Did you ever see that thing in the press about me joining you guys? It's not a bad idea, is it?'"
He added: "I like Tom, he's good. I'd actually like to do something with him. It could work."
Black Sabbath, made up of Iommi, bassist Geezer Butler, frontman Ozzy Osbourne, and drummer Bill Ward are currently touring in support of their latest album, '13'.
Their comeback LP, which debut at Number One on the Official UK Album Chart, is their first chart-topper in nearly 43 years.
During a recently press conference Osbourne hinted that they may still pen another album.
"We haven't really discussed it. It is possible there's gonna be another album," said Osbourne. "But we haven't really sat down and decided what we're gonna do yet. We just wanna finish this tour and then we'll see."
Jones meanwhile is no stranger to unexpected collaborations, having previously teamed up with the likes of Mousse T, Chicane, The Stereophonics and Funkstar De Luxe.