Tomb of Christ opened for the first time in centuries
The tomb is being restored, giving researchers unprecedented access.
Researchers have uncovered the original surface of what is traditionally considered the tomb of Jesus Christ in the Church of the Holy Sepulchre in Jerusalem.
The tomb's surface had been covered by a thick layer of marble, according to an exclusive by National Geographic. This has now been removed to reveal the tomb for the first time since at least 1555 CE, and possibly much earlier.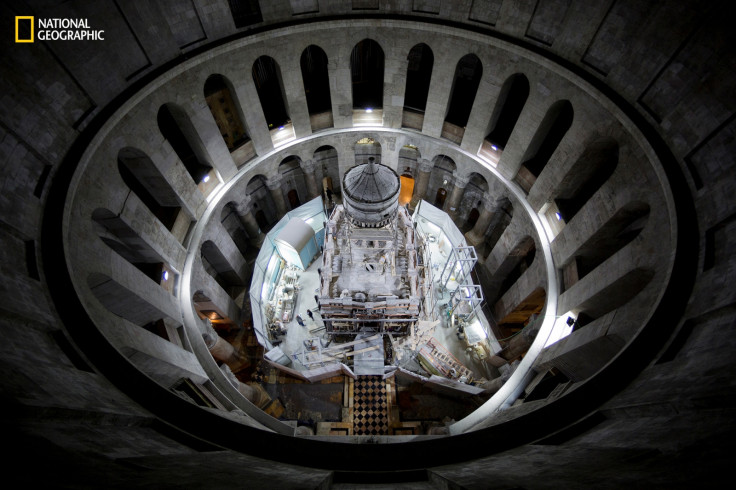 "The marble covering of the tomb has been pulled back, and we were surprised by the amount of fill material beneath it," said Fredrik Hiebert, archaeologist-in-residence at the National Geographic Society working at the site. "It will be a long scientific analysis, but we will finally be able to see the original rock surface on which, according to tradition, the body of Christ was laid."
The shelf on which the body of Christ is said to have rested after his crucifixion is now protected by a structure called an Edicule. This covering is being restored by a team of scientists directed by Antonia Moropoulou of the National Technical University of Athens, a specialist in building materials and the preservation of monuments.
"We are at the critical moment for rehabilitating the Edicule," Moropoulou said. "The techniques we're using to document this unique monument will enable the world to study our findings as if they themselves were in the tomb of Christ."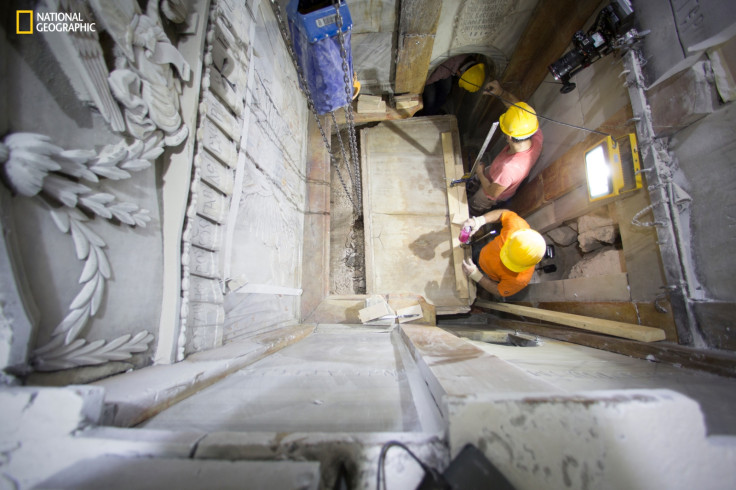 Access to the tomb may also help researchers learn about what prompted Helena, the mother of the Roman emperor Constantine, to identify the site as Christ's tomb.
The restoration of the tomb is due to be completed in the spring of 2017. The total costs of the project will run to more than $4 million (£3.3m). Donations to fund the restoration include a multi-million-dollar sum from King Abdullah II of Jordan.
Six Christian sects have custody over the Church of the Holy Sepulchre, and the restorations required the consent of all of them before going ahead. They include the Greek Orthodox Church, the Roman Catholic Church and the Armenian Orthodox Church.
© Copyright IBTimes 2023. All rights reserved.