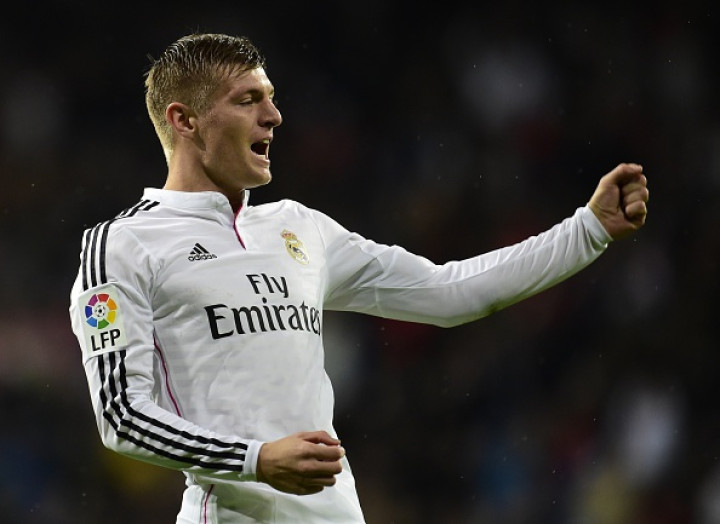 Toni Kroos has revealed how a conversation with Carlo Ancelotti helped him to turn down offers from Manchester United and join Real Madrid.
The 24-year-old was a part of Germany's World Cup winning squad as they defeated Argentina in the final earlier in July. After the summer event in Brazil, the midfielder left Bayern Munich and completed the switch to the Spanish capital club.
Kroos has long been a transfer target for United as their former manager David Moyes personally scouted him last season. However, the Scot was sacked earlier in April and was replaced by Louis van Gaal earlier in the summer.
According to the reports, the appointment of former Barcelona and Bayern Munich manager saw Kroos spurn a chance to move to Old Trafford. However, the German international says it was the Italian manager who convinced him to join Real.
"It was important that I could be sure from the first day that the coach trusted me. Ancelotti told me that he needed me and he has given me a central role in the team. He told me during a telephone conversation that I could make Real Madrid better," the Express quoted Kroos as saying.
"Ancelotti wants a little bit more balance in the team's play, a little bit more control. He told me that he wants to further improve our play, that he wants to change it, with the intention of having more phases with possession of the ball. And therefore, he told me that he needed me."
Meanwhile, Kroos's compatriot and former teammate Jerome Boateng has heaped praise on the former Bayern star midfielder.
"It's difficult to compare them because they're different players. Kroos was already performing at a very high level before the World Cup," Boateng told Spanish newspaper Marca.
"Technically speaking he's almost perfect, he can play with both his left and right feet, he sets the tempo of the play and can spray precise diagonal passes with ease."
"He's come on leaps and bounds over the years and deserves to be at one of the best clubs in the world such as Real Madrid," the Bayern defender concluded.