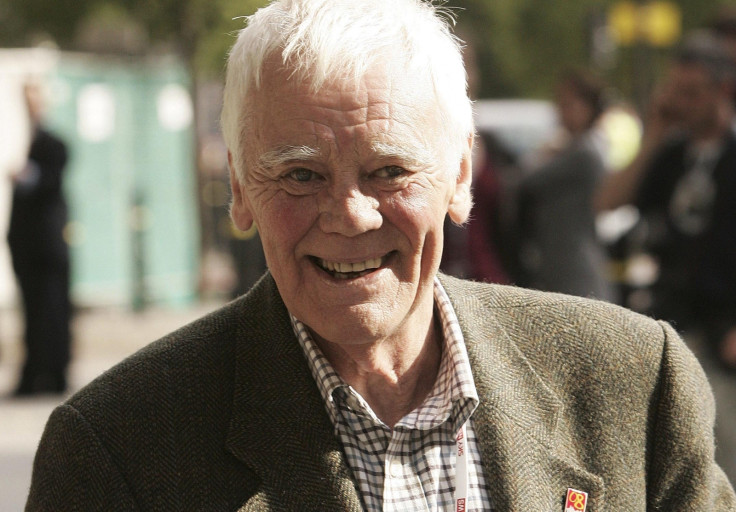 Actor Antony Booth, best known for his role in classic BBC sitcom Till Death Us Do Part, has died at the age of 85, his family has announced. His 50-year career also included roles in Coronation Street and The Bill.
He is survived by wife Stephanie and eight children, including Cherie Blair, wife of former Prime Minister Tony Blair, who he campaigned both alongside and against over his many years as a Labour Party member and political activist.
A cause of death has not yet been confirmed.
Booth has battled ill health since being diagnosed with Alzheimer's disease in 2004 and suffering from a stroke in 2010. He also suffered from chronic heart failure and chronic obstructive pulmonary disease.
A statement written on behalf of wife Steph Booth said he "passed away late last night with close family members in attendance".
"The family ask for their privacy to be respected at this time."
Booth's career began in 1959 with TV mini-series The Infamous John Friend, with his last role coming in an episode of Moving On in 2010.
In his last years as a working actor he also enjoyed small roles in soaps Holby City, Doctors and The Bill.
His most famous role however was as 'Randy Scouse Git' Mike Rawlins in the BBC's Till Death Do Us Part, which ran from 1966 to 1975.
Speaking of the days shortly before his diagnosis, Steph Booth told the Daily Mail in 2016: "People think it's memory loss, but it's mostly confusion. It's certainly more with Tony.
"He's always been a great reader, and he'd bring somebody up in conversation and I didn't know who he was talking about, and then I eventually realised the line between reality and fiction was getting a little fuzzy.
"He'd be talking about somebody from the book he was reading as if they were somebody we knew. Of course, at that moment it was somebody he knew – he was reading the book – but it was just that kind of fuzziness."