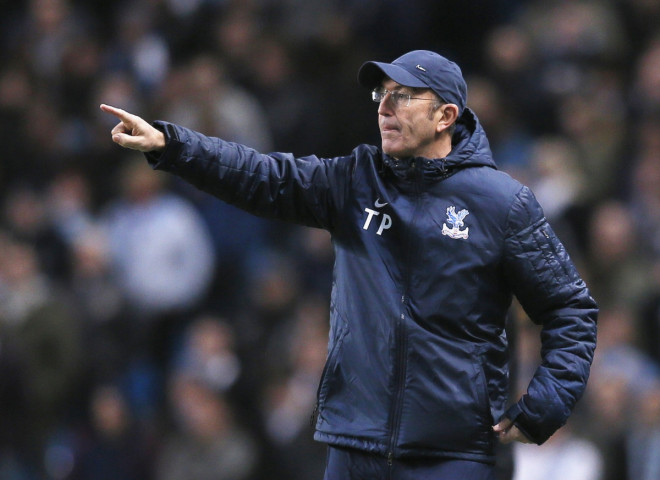 Crystal Palace manager Tony Pulis has revealed that it is no wonder that Liverpool are challenging the title this season as they have spent more than £200m over the last few seasons to strengthen their squad.
The Reds are currently on top of the table with 80 points, two ahead of Chelsea and three ahead of Manchester City, who have a game in hand. Winning their next two games may not be enough to clinch the title for Brendan Rodgers' side, who have an inferior goal difference to City and are likely to fall short if the Citizens win all their next three games in the league.
Liverpool travel to the Selhurst Park on Monday as they look to keep their position at the top, with City set to play their game in hand the following Wednesday.
Pulis is not too enthused by Liverpool's achievement this season, stating that the lack of European football played a major part in their success this season. The Reds will play in the Champions League after five long years next season, something which will test the depth of their squad and preparation.
"If you look at Liverpool, it is on a different level from this football club in every way, shape and form. I think there has been a lot of investment in Liverpool. I think people forget," Pulis said.
"When Kenny (Dalglish) was there, they spent over £100m. I think Brendan has spent over £100m, they are paying players in excess of hundreds of thousands of pounds a week.
"I think the biggest bonus for Liverpool has been the fact that they have had no cup competitions or Europe to worry about so they could focus from week to week so that certainly helps you.
"Is it a surprise they are title contenders? No, not when you look at Daniel Sturridge and the quality they have got up front. They will score goals," he concluded.