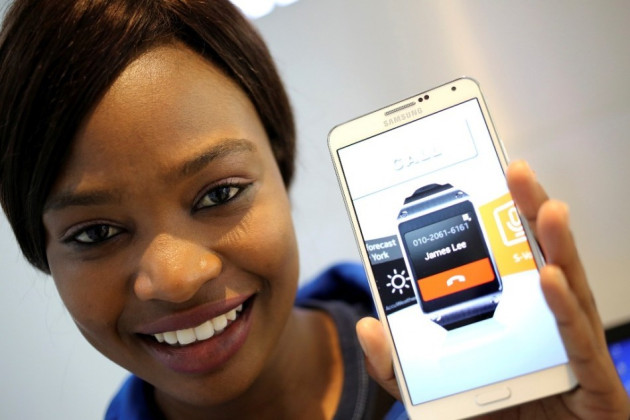 The holiday season is here and retailers are offering some serious discounts on their products, especially gadgets. This means that shoppers can start considering high-end products owing to the generous discounts that are now available.
For those of you who are shopping for a high-end Android smartphone, this guide from IBTimes UK should be helpful. Here are some of the best handsets to consider.
LG Google Nexus 5 (From £300)
Google's contender in the high-end smartphone segment might have all the components of a premium handset, but its price tag belongs in the budget category, thereby allowing it offer best-in-class value for the money.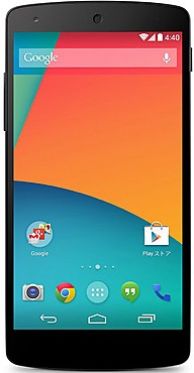 Currently, it's the only handset that comes pre-loaded with Android Kitkat. The handset uses Qualcomm's Snapdragon 800 SoC with 2GB of RAM and it's quite a performer. Couple that with pure Android 4.4, and you have a smartphone that offers the smoothest performance known to mankind. It also happens to have a display that offers 445 pixels per inch, which is far better than the iPhone 5S and most other smartphones.
However, it is worth noting that the handset doesn't have a great battery, so expect it to die before the end of the day. Even though its camera does offer good pictures, competing smartphones have better shooters.
But for its price point, the offer is too good to resist.
Who is it for?
This could be the best bet for users who are looking for a high-end smartphone experience on a budget and for those who value a 'pure Android' experience above all.
LG G2 (From £360)
Easily the most underrated device in the high-end category, LG's G2 has solid hardware, exceptional design and a good battery life that will last for more than a day.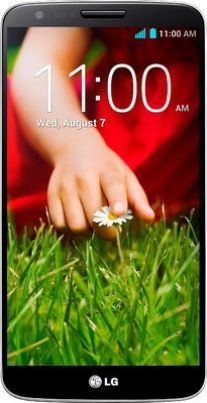 The handset, despite using a 5.2 inch screen, is easy to hold and comfortable to use for making calls, unlike other phablets. Since the Nexus 5 from LG and Google was loosely based around this handset, it uses almost all the same components, including the gorgeous 445 pixel per inch display. It also packs 2GB of RAM and a Snapdragon SOC.
However, what sets it apart from the competition is its battery life, which as mentioned earlier, can offer at least one and a half days of usage.
Also worth noting is that its price is much lower the competing high-end handsets and thus making it a great option to consider.
Who is it for?
This one is for those who aren't happy with Nexus 5's battery life and for those looking for a high-end Android smartphone with great battery life on a budget.
Sony Xperia Z1 (From £450)
Sony's contender for the high-end smartphone segment happens to be an all rounder of sorts. It has a very good camera, 20.7 MP camera with Exmor RS, uses a Snapdragon 800 SoC, and even packs 2GB of RAM. Like its predecessor, it is waterproof and dustproof and has a razor sharp display.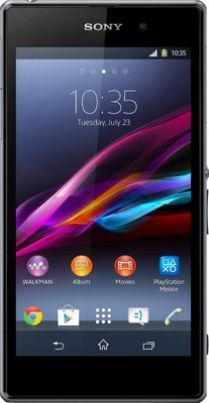 The phone's camera delivers excellent pictures and its Social Live feature lets you shoot and stream live events onto platforms like Facebook. The phone uses some high quality components that allow it to actually feel like a high-end smartphone, which is rare these days.
If you're looking for a device that gets it right in all the departments, then Xperia Z1 is a good option.
Who is it for?
This device is for the ones who are looking for an all-rounder high-end smartphone and don't mind spending a little extra.
Samsung Note 3 (From £470)
Part of a family that made phablets popular, the Samsung Note 3 is a workhorse of a handset. It uses a big screen, a big battery and also packs 3GB of RAM, which is much more than what competing high-end handsets are offering.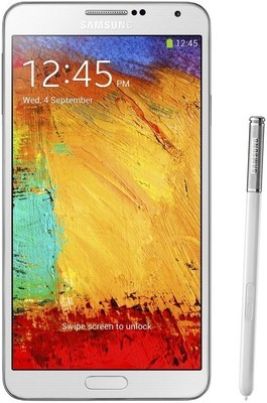 Throw any task at it, and the phone will complete it smoothly without a stutter. Its large screen (5.7 inches), offers a pixel density of about 386 ppi, making it great for watching videos, viewing office documents and much more.
The most important feature of the handset happens to be its S Pen and Air Command integration. The S-Pen stylus comes with the Note 3 and has a button. Press it and you can open up an Air Command menu on the screen by hovering over it. The Air Command menu brings some useful options like Action Memo, Scrapbooker, Screen Write, S Finder and others.
Who is it for?
This is the right model for those looking for a workhorse phablet for some serious productivity but don't mind spending a lot.
HTC One Max (From £570)
If you've always wanted that finger print reader on the iPhone 5S, but are too happy with the Android OS, then HTC's One Max might just be the solution. Apart from featuring a finger print reader, it has a gorgeous 5.9 inch display (373 ppi pixel density), and massive 3300 mAh battery that should get you more than one day of battery life.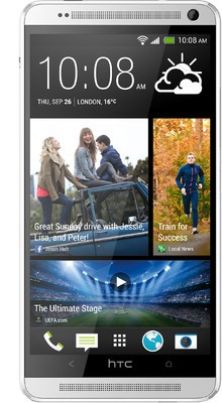 It uses a Snapdragon 600 SoC along with 2GB of RAM and 16GB/32GB of internal storage with an option to use a microSD card for expansion up to 64GB.
Who is it for?
This one is for users who fancy a finger print scanner in a high-end phablet and don't mind shelling out a few extra bucks.