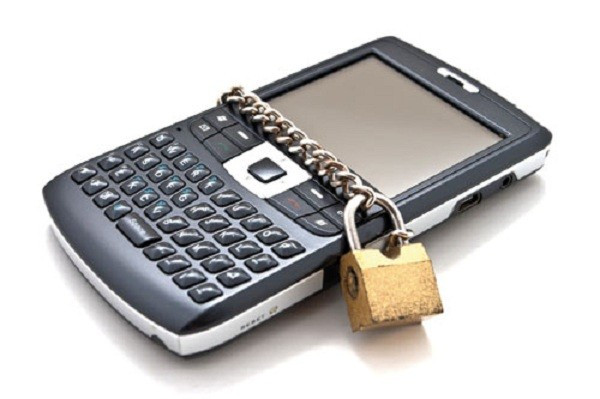 The usage of smartphones has seen a steady and rapid increase over time. Once upon a time, a phone was just used to make and receive calls. But in today's tech world, smartphones appear to be more powerful and feature-packed gadgets widely used for just about everything from your movie ticket booking to banking. It is natural that users keep sensitive data in their smartphones which could possibly become the target of hackers or cyber thieves. Hence it is necessary to keep your smartphone secure. It is better to treat your smartphone with as much care as you treat your wallet.
Check out the top ten security tips that can be considered to keep your smartphone secure:
[1] Lock screen
The primary step to secure your smartphone is to lock its screen. Some smartphone users can lock their device with a four digit numeral code, while others can go for a pattern lock. But make sure that you do not give a password which can be easily revealed. A minimum of eight mixed characters or an obscure pattern for higher security is recommended.
[2] Enable remote wiping
If your smartphone is stolen or lost, remote wiping enables you to clear all data stored in your smartphone. This helps keeping all your sensitive information away from wrong hands.
[3] Use Mobile security software
Defending your smartphone with anti-virus software will ensure the device's security and will be able to withstand threats. Several types of anti-virus software are available such as AVG, Kaspersky and Norton Mobile Security. It is recommended that you check the reviews online before buying the software.
[4] Jot down device's IMEI number
The International Mobile Equipment Identity (IMEI) is a unique number used to identify GSM, WCDMA and iDEN mobile phones. The IMEI number which is used by a GSM network will have the ability to identify valid phones and hence it can be used to stop accessing the particular network if the device is stolen. You can check out the 15-digit IMEI number inside the battery compartment of your smartphone or simply dial *#06# on the keypad to get your IMEI number.
[5] Regular data backup
It is better to perform regular data backup on your smartphone at least once a week. Doing so will make sure even if something goes wrong your data is accessible.
[6] Download only trustworthy apps
It is recommended that you download trustworthy apps; it is important to check user reviews before downloading and installing the apps.
[7] Check for firmware updates
Check for firmware updates regularly that offer the latest features which could probably fix security flaws.
[8] Turn off services
It is better to turn off services like Bluetooth and GPS tracking when not required. It will be unsafe if you allow Wi-Fi to auto-connect to unreliable networks.
[9] keep your smartphone 'In Jail'
Users could tempt to jailbreak or root their smartphone to access unofficial apps or obtain new hidden features. But in terms of security, it is recommended that you do not jailbreak since the unofficial apps are not trustworthy and could cause harm to your smartphone.
[10] Beware while opening attachments
You have to be careful while opening e-mail attachments on your smartphone, especially if the attachments arrive in your inbox via unknown people.