You've got the cash saved up, your old phone is in tatters and you are keen to upgrade. All that's left is marching down to Apple on November 3 and picking up the new iPhone X. Unfortunately that is all a lot easier said than done, since millions of other people are in the same boat.
To give you an edge, we have prepared the top tips for getting you an iPhone X on launch day.
1. Get in early
Nothing complicated about this one, getting down to your local Apple store early will define whether or not you can get it on launch day.
Apple has confirmed they will have iPhone X stock in store but excitement surrounding the new product will see that run dry pretty quick. Get comfortable in the queue and be prepared to wait.
2. Pick the right Apple store
If you live in a city with more than one Apple store, do not just wander down to the closest one. If you are really committed, have a think about what other stores might be reachable. Flagship Apple stores such as Regent St and Covent Garden in London will always attract the biggest crowds.
3. Get your funds sorted out
You may be keen to jump on Apple's iPhone Upgrade Program, but do not automatically assume you will be approved for the loan. Remember that Barclays are calling the shots and you need to have decent credit to enrol. If you are desperate to get it on day one, make sure you have the minimum £999 available in your account, just in case you are not approved.
4. Back up your phone
Apple are going to be busy, don't expect someone to hold your hand while you back up your phone for three hours over iCloud. If you really want to play it safe, back up your phone to a computer the night before. Nothing is worse than being told you can get the new iPhone X, only to find out it will cost you all of your photos, contacts and messages.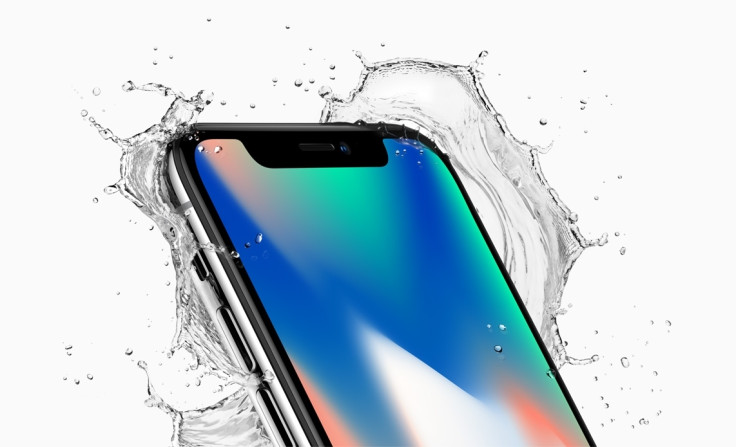 5. Remember you can trade in
Apple stores can trade in a stack of devices now to shave down some of the price, including Android phones. Buyers can trade in iPhones, iPads, Macbooks (not iMacs) and Android phones in store. Just remember Apple only allows you to trade in one product from each category at a time.
6. Go direct to a carrier
If you do not mind buying the phone on a contract, consider heading straight to your carrier instead of Apple. Lines will definitely be shorter and you can sign up to a new mobile contract at the same time, just remember to sign up early. IBTimes UK has reached out to Vodafone, EE, 3 and 02 to confirm in story availability at launch.