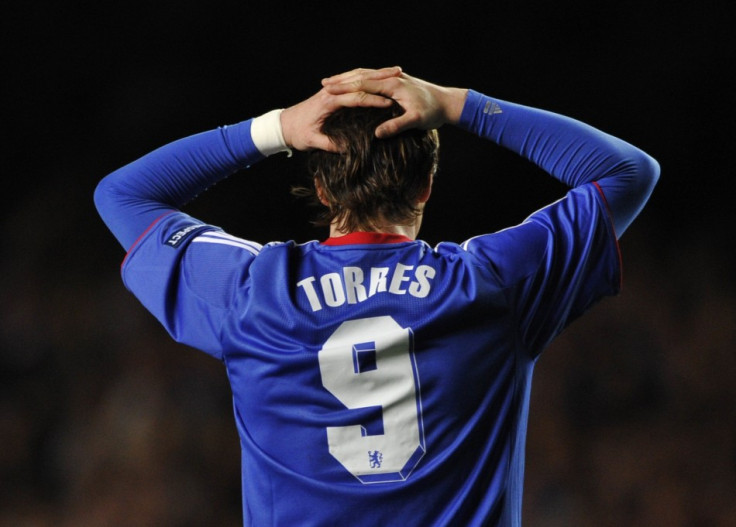 Chelsea striker Fernando Torres has once again endeavoured to reveal the true reasons behind his acrimonious departure from Liverpool in January.
The former Anfield hero broke Liverpool fans' hearts when he engineered his £50 million transfer to Chelsea in the latter embers of the January window at the turn of the year.
Once idolised as a Liverpool icon, the World Cup winning Spaniard is now deemed an enemy of the club and his woes at Chelsea, where he remains a peripheral figure at Stamford Bridge, have been revelled in by the Merseyside club's notoriously partisan fans.
Torres claims the Liverpool supporters do not know "the truth" about his reasons for joining Chelsea, intimating he was lied to by the Fenway Sports Group.
The striker scored 81 goals in 142 games for Liverpool and although his ties to Chelsea have clearly exasperated the animosity towards him, the 27-year-old claims he has nothing against the Anfield club's fans.
"The Liverpool fans don't know the truth about why I signed for Chelsea," The former Anfield hero told Spanish television.
"The fans don't even know half of what happened. They don't know what the people in charge at Liverpool are like - they have a completely different perception of what they are like.
"They made promises that they didn't keep and I left because I realised I didn't have time to be part of a project that would take years." The Chelsea striker said.
While happy to lambast Liverpool's owners, the Chelsea forward admits he has nothing against their fans and would have liked to have left Anfield under different circumstances.
"I have nothing against the Liverpool fans," The Chelsea forward continued. "I didn't want to leave Liverpool the way I did but the club lied. I was let down and I don't understand why the fans hate me."
Since leaving Liverpool, Torres has scored just five goals in 35 Chelsea appearances for his new club and was recently linked with a cut-price move away from Stamford Bridge, which the west London club subsequently denied.