Andrea Leadsom believes gay couples should not be allowed to marry because it would anger Christians. The Conservative Party leadership hopeful voted both Aye and No on the Marriage (Same-Sex Couples) Bill in 2013 because while she thought same-sex couples are "worthy" of marriage it would "hurt" her religious constituents.
"I made very clear at the time I believe that the love of same-sex couples is every bit as valuable as that of opposite-sex couples absolutely. [I am] absolutely committed to that," she said on Thursday (7 July).
"But nevertheless, my own view actually is that marriage in the Biblical sense is very clearly – from the many, many Christians who wrote to me on this subject – in their opinion [marriage] can only be between a man and a woman."
"I don't actually agree with them. To be specific I would have preferred for civil partnerships to be available to heterosexual and gay couples and for marriage to have remained as a Christian service that was for men and women who wanted to commit in the eyes of God.
"The point is the concern I had was the potential compulsion for the Church of England and so I don't think that the Anglican church should be forced down a route where many Christians aren't comfortable. My own view was to positively abstain [voting in both the Aye and the No lobby]."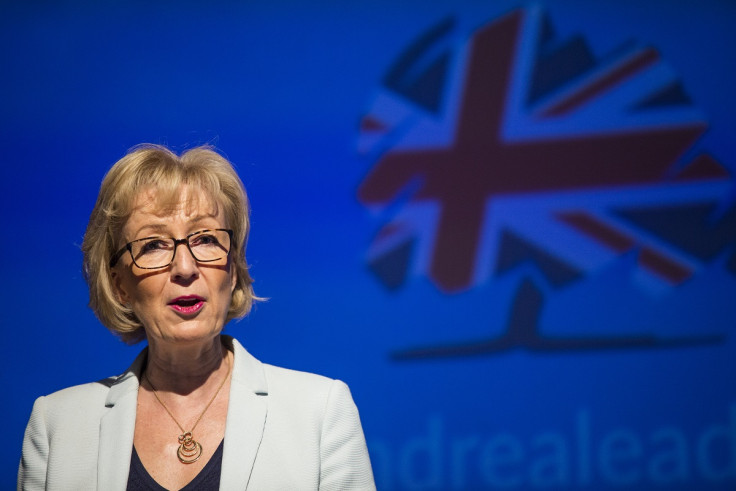 Leadsom, who is fighting to go head-to-head with Home Secretary Theresa May to succeed departing Prime Minister David Cameron, added legalising gay marriage caused "clear hurt" to many Christians but that she "absolutely supports gay marriage".
Her comments were consistent with a letter she wrote to the Pink News in 2013 before the bill overwhelmingly passed with a majority of 366 to 161.
Explaining why she would vote Aye and No, she wrote: "This is to reflect my support for the genuine love and commitment of same-sex partners, but also to register my protest at the unacceptability of the timing and wording of this legislation, as well as to represent the concerns of so many of my constituents who feel very deeply that this proposal is simply wrong."
The grilling came after the former City banker was forced to revise her CV following allegations parts of it were exaggerated to make her roles at Barclays and Invesco Perpetual appear more senior. "Financial institutions director" was downgraded to "deputy financial institutions director, managing global banking network".

Leave campaigner Leadsom has put her banking experience at the forefront of her campaign to become new Tory leader but amendments were made after staff at Barclays said they did not remember Leadsom and accused her overstating her seniority.