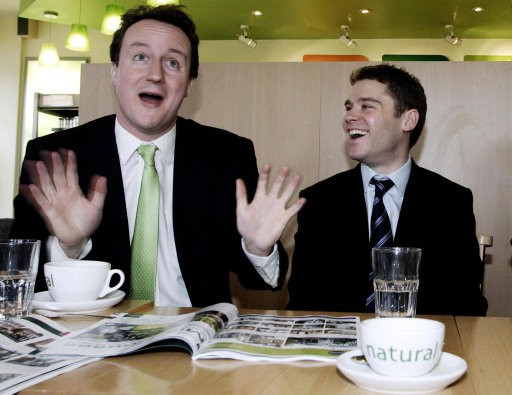 A Tory MP has been removed as a parliamentary private secretary over his "offensive and foolish" behaviour of taking part in a Nazi-themed stag party in France.
Aidan Burley, who represents Cannock Chase, Staffordshire, was pictured in a Daily Mail expose last week with a friend who was dressed as a Nazi officer.
Prime Minister David Cameron ordered an investigation.
In a bid to smooth ruffled feathers, Burley, 32, apologised to the Jewish Chronicle and promised to visit the Auschwitz death camp in Poland.
"Deeply regret inappropriate behaviour by some guests at Stag party I attended and i am extremely sorry for any offence that was caused," he tweeted.
"Aidan Burley has behaved in a manner which is offensive and foolish. That is why he is being removed from his post as parliamentary private secretary at the Department for Transport," said a Conservative party spokesman.
"In light of information received, the Prime Minister has asked for a fuller investigation into the matter to be set up and to report to him."
Prince Harry was caught in a similar controversy six years ago when he was spotted wearing a Nazi armband to a friend's fancy dress party. Clarence House was forced to issue an immediate apology after the episode. The prince issued a personal apology.