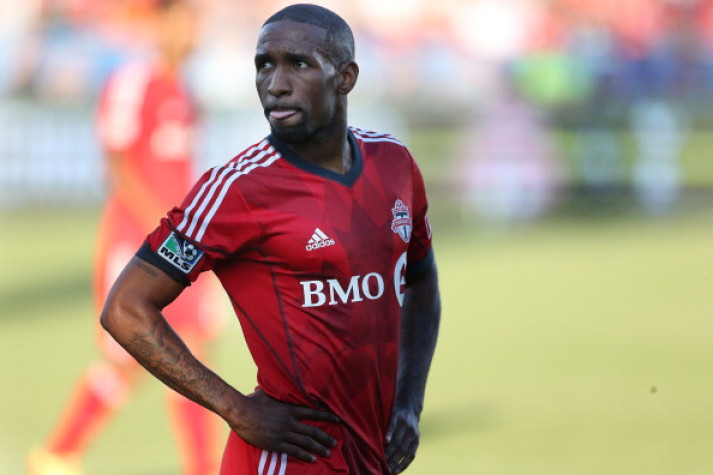 Tottenham manager Mauricio Pochettino says he decided against re-signing Jermain Defoe during the January transfer window because he already has three great strikers in the squad, in Harry Kane, Roberto Soldado and Emmanuel Adebayor.
The 32-year-old forward left the north London club and joined Major League Soccer side Toronto FC last season.
But after Defoe recently joined Spurs' training sessions, some reports claimed Pochettino could consider bringing him back to White Hart Lane until the end of the season while parting ways with Adebayor, who is yet to play a game since November.
However, Defoe has joined Sunderland and is will be ready to make his debut at White Hart Lane on Saturday 17 January against his former side.
Pochettino has explained his decision to not re-sign Defoe while backing Adebayor, Soldado and in-form Kane.
"Defoe is a big finisher and a very good striker. He showed his quality when he was here and he did the same at Toronto, but we have three great strikers and we are confident in our players," the manager said, according to Standard Sport.
"We wish him all the best in this new period of his career. He was training with our Under-21 squad last week and we wish him all the best because he is a very good player and a good guy."
Meanwhile, the Argentine insisted he wants Adebayor to stay at the club and revealed that after nine weeks out of action, the Togo striker is ready to return.
Pochettino said: "In the last few weeks he has done well, training hard and now we believe he is available to be selected.
"We are the team who have played more official games than anyone but it's a good challenge for us. It's for that it's important to have the strong squad because you need players available to play."