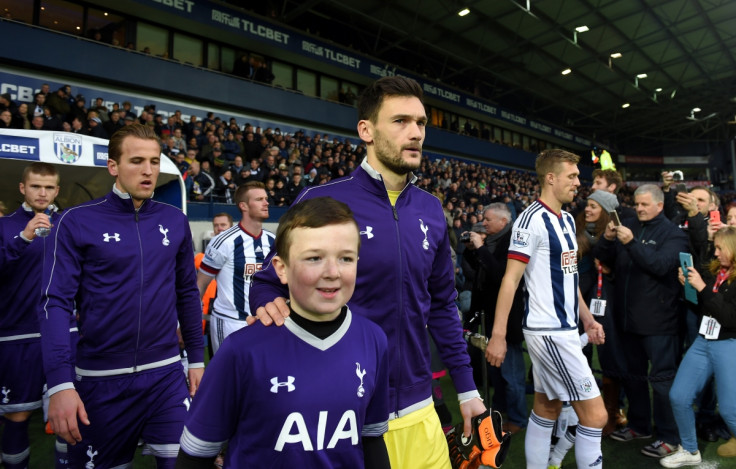 Tottenham Hotspur manager Mauricio Pochettino wants to retain goalkeeper Hugo Lloris on a long-term basis, after the Frenchman produced a fine display to help the north London club claim a point at West Bromwich Albion. James McClean's header cancelled out Dele Alli's volley but it was Lloris' save from Jonas Olsson which help secure the draw at The Hawthorns.
Lloris produced a reaction stop to deny the Swede the winner and maintained the club's unbeaten run, which has now been stretched to 14 games. The White Hart Lane side have been widely praised for entrusting young players in their first team, but it was one of their experienced campaigners who came to their rescue.
The heroics come five months after Lloris was subject to intense speculation regarding his Tottenham future, with Manchester United interested in signing the Frenchman to replace David de Gea – who at the time was expected to join Real Madrid. Though the retention of De Gea ensures that Louis van Gaal is no longer interested in Lloris, Pochettino has sent a warning to rival clubs.
"I think it was a great save [from Olsson], I can say he is one of the best goalkeepers in the world. We are lucky he is at Tottenham with us," said Pochettino, according to The Evening Standard. "There are always rumours about the players, but we want to keep him for the future, not only for the present. We want to build the next squad and the future with him. He is very happy with us."
The former Lyon stopper revealed in September that United had submitted a proposal to sign him during the summer, but that there were no further developments. The Tottenham man is keen to play in the Champions League again but claims he was not tempted by the interest.
"The interest of Manchester United? There could have been a development, but there was none. Although much has been written I must stay focused," Lloris said, as quoted by the Daily Mail. I feel very good. The transfer window does not upset me. I kept a certain distance, so I was focused on my preparation with Tottenham. I am happy to string together matches with my club."