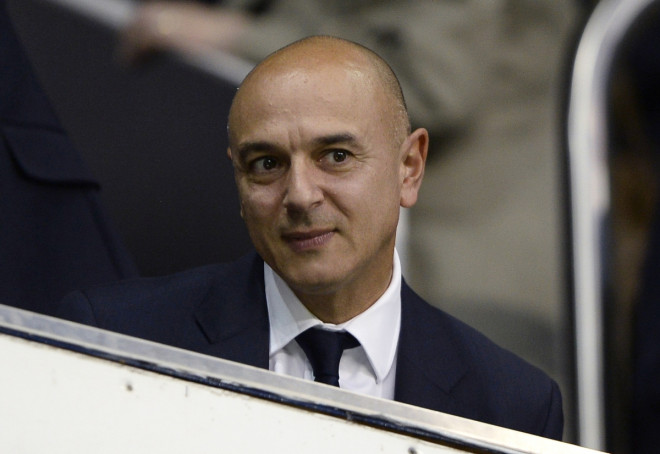 Tottenham Hotspur chairman Daniel Levy has insisted there are no plans to overhaul the club's squad this summer, despite Tim Sherwood's recent threats to offload some of his underperforming stars.
After spending over £100m in bringing seven new players to the club during the summer transfer window Spurs were recognised as strong candidates to finish in the top four despite the loss of Gareth Bale to Real Madrid.
Their season has been marred by disappointment however as lacklustre individual performances, managerial upheaval and heavy defeats to those sides around them have undermined their bid to qualify for next season's Champions League.
Tim Sherwood, who was appointed Andre Villas-Boas' successor in December, has seen his position as head coach become unstable as a result, but remains adamant he will remain in charge next season.
Following a 4-0 defeat to Chelsea last month – one of five heavy defeats to sides in the top three – Sherwood warned his squad that he would make sweeping changes unless he saw improvement. But while admitting Tottenham have failed to meet expectations this campaign, Levy has ruled out the possibility of drastic changes to the squad.
"This season we have had to make significant changes, both in respect of coaching and playing staff. Whilst this season's performances and results have not lived up to expectation, we believe our squad has potential and it is important that we all now show commitment and teamwork to get the best possible finish to the season," Levy said, Sky Sports report.
"Our focus therefore is to continue to invest in and develop the squad [but] we shall not look to a summer of major upheaval, rather to strengthen in key positions - to play the style of football for which we are famous."
Tottenham announced healthy financial figures boasting a profit of £1.5m from the year ending June 30 2013, a development that has made the possibility of leaving White Hart Lane for a new stadium "feasible by 2017."
A statement from the club read: "It is a major development that will present ongoing challenges and, subject to these challenges being manageable, we anticipate going out to tender for construction late this year which will make a stadium opening date of summer 2017 feasible."