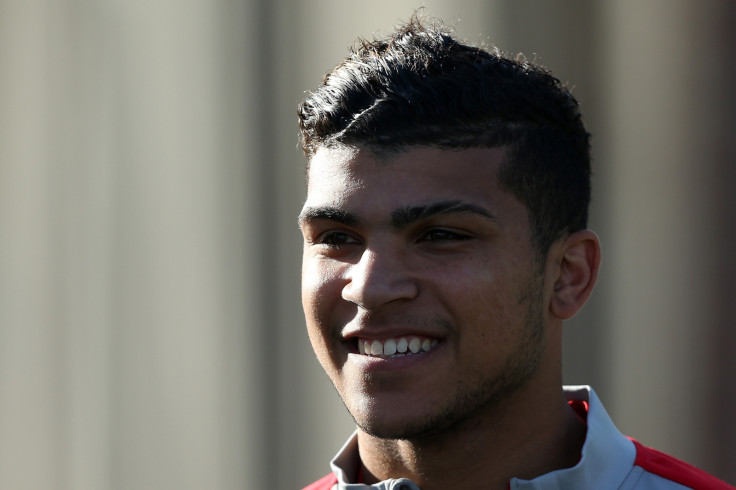 Tottenham Hotspur full-back DeAndre Yedlin is delighted to have swiftly settled into life at White Hart Lane and is relishing the challenges that await him.
Yedlin, 21, arrived at the north London club in January after the club initially struck a deal with MLS side Seattle Sounders in summer 2014.
The right-back is yet make his debut for the club but is already an important member of manager Mauricio Pochettino's squad, according to United States national team boss Jurgen Klinsmann.
"The last three or four months has been me just settling in, getting used to the guys, getting used to the style of play, driving on the right side of the road, different types of food. There's a lot more than people would think," he told Kick TV.
Yedlin is expected to rival Kyle Walker for the right-back positionin the coming seasons but the two have already developed a close relationship with the England international.
"I think me and Kyle are similar players, a lot of people say that," he continued. "Not only on the field but off the field too, there is a lot I pay attention to, like what time does he get in at the morning, what time does he stay until after, what kind of stuff he eats, how long he is in the gym and what his training habits are. He's been my closest friend at the club, he's been excellent and I'm fortunate to be able to work with him. "
With Tottenham concentrating on securing a place in the top four this term, Yedlin's introduction to the first team is likely to wait until next season. But the USA international is already looking forward to duelling with the Premier League's elite and cannot wait to come face-to-face with Manchester United skipper Wayne Rooney.
He said: "The player I am most looking forward to play against, Wayne Rooney. It's just a name that even in America in known, so I think it would be a great challenge and a cool thing to put on the resume."
Yedlin was an unknown quantity outside the MLS before the summer but his excellent cameo appearances for USA at the 2014 World Cup brought him into the spotlight. His progress was also highlighted last year when he scooped the award for the US soccer young male athlete of the year just before making the switch to Tottenham.
His rise has inevitably seen expectations soar, but the defender is remaining grounded. He said: "The biggest way I deal with [expectation] is by setting goals for myself. As good as it is to hear people have high expectations for me, I try to make my own expectations so that way I'm not getting caught up in different distractions, I know what to expect for myself."