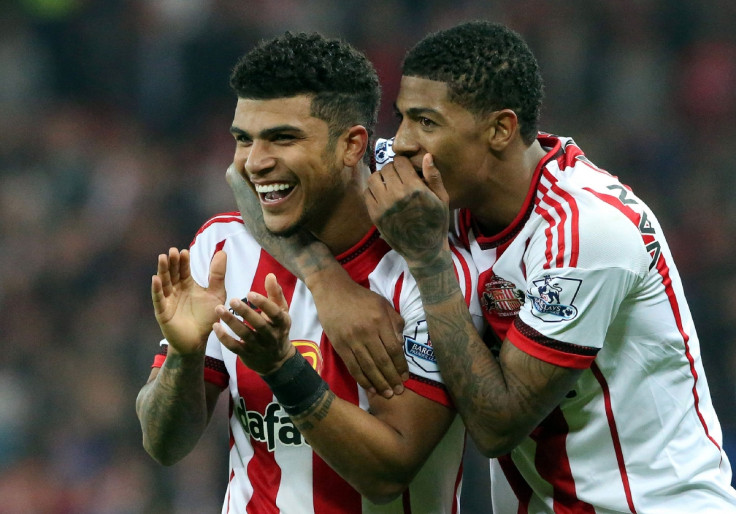 Tottenham Hotspur full-back DeAndre Yedlin is open to returning to Sunderland next season.
Yedlin, 22, signed for Spurs from Seattle Sounders in the summer of 2014 following a bright campaign for the United States at the 2014 World Cup. He would manage just 11 minutes of first-team action for his new club during the 2014-15 season, however, and joined Sunderland this term with hope of gaining more opportunities.
While he initially struggled to break into the first team, the defender was almost ever-present in Sam Allardyce's starting XI in the second half of the season as the Black Cats secured their Premier League status for another season.
And if Mauricio Pochettino decides to allow him to leave the club again, Yedlin says he would jump at the chance to return to the north east.
"It is definitely a door I would not close. I would not mind going back," Yedlin told Goal USA. " I had a great time there. I am keeping all doors open, I don't want to shut any right now. Any opportunity that is offered me is a big opportunity. When you're dealing with the Premier League, it is still unbelievable to think that I am playing in the Premier League.
With Pochettino utilising both Kyle Walker and Kieran Trippier at right-back this season, Yedlin could find it difficult to break into the first-team at Tottenham upon his return.
Former United States and Fulham striker Brian McBride believes his young countryman should consider a stay at the Stadium of Light, and even push for a permanent move should the chance present itself.
"I would hope, especially after you've seen the comments from Big Sam about how much he's seen him grow at Sunderland, that they could work something out for him to permanently move up there," McBride told the Planet Fútbol Podcast.
"I don't know what's going on in either's head, but DeAndre Yedlin must see that his awareness positionally certainly seems a lot better – multiple times better than it was even six months ago."