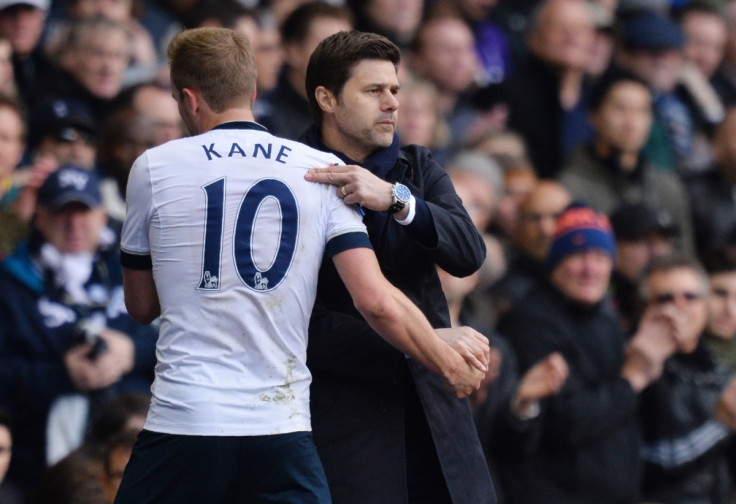 Harry Kane has revealed that he would gladly swap a second place finish for his golden boot which he received for scoring 25 goals, beating the likes of Jamie Vardy and Sergio Aguero. Tottenham finished the season in third position, losing 5-1 to Newcastle on the closing day, which allowed Arsenal to finish above their arch rivals for the 21st year in succession.
The Gunners beat Aston Villa 4-0 to go a point above Tottenham, who were gunning for the title until a few weeks ago. The duo had played each other thrice this season, with the Gunners winning at White Hart Lane in the Capital One Cup while both fixtures in the league had ended in captivating draws.
"That [finishing below Arsenal] definitely makes it harder because we know how much it means to the fans and how much it means to the club," Kane said, as quoted by the Guardian. "When people think Arsenal had a bad season and we've had a good one, yet they still finish above us, it hurts.
"We just haven't been good enough. I think that's two points from the last four games and that's unacceptable considering how we played the rest of the season. All we can do is apologise to the fans. We have to stick together through tough times – and we're still playing Champions League football."
Kane is not sure as to what led to their disastrous form in which they drew against West Bromwich Albion and Chelsea, lost to Southampton and followed that up with another lacklustre performance against Newcastle. They were the closest competitors to winners Leicester City but finally finished 11 points behind them, which ended their hopes of winning the title after a long wait of over 50 years.
"I think that's [the Newcastle performance] probably the worst performance I've ever been involved with. We still had a lot to play for, so it's hard to put a finger on what went wrong. We just haven't been good enough in the last few games – it's not just Newcastle, we should never have lost to Southampton either. It probably started from drawing the West Brom game, but it's hard to say exactly what went wrong."