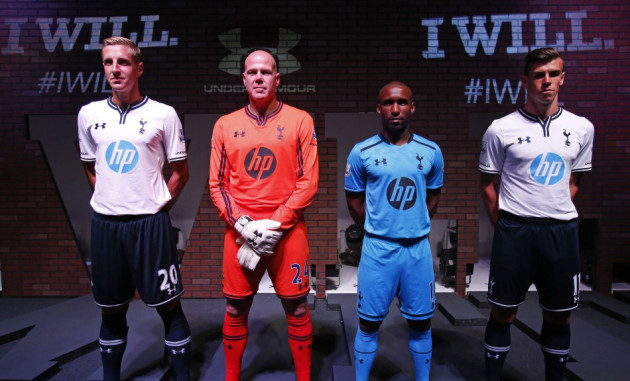 Jermain Defoe has said that he would welcome more competition at Tottenham Hotspur next season as he encouraged manager Andre Villas-Boas to bring in two more strikers.
The 30 year old and strike partner Emmanuel Adebayor came in for plenty of criticism last season as the pair managed just 16 Premier League goals between them Spurs fell agonisingly short of a top four finish.
Despite achieving a Premier League record points tally in Villas-Boas' first season in charge at White Hart Lane, Tottenham were once again forced to settle with fifth place and a spot in next season's Europa League.
Defoe is determined to help the club once again qualify for the Champions League and he believes that the side could benefit from having four front line strikers on their books.
"I'm a forward but I can't be the only forward at a club. Over the years, the clubs who've won titles have had several strikers," Defoe told The Sun at Tottenham's official kit launch earlier this week.
"When Manchester United won the Treble in 1999 they had unbelievable forwards like Andy Cole, Teddy Sheringham, Ole Gunnar Solskjaer and Dwight Yorke - you need that.
"If you want to do well it's important to have competition. It will definitely help us to bring more goals into the team."
There has been some speculation over whether Defoe would be sold this summer, but the England international has dismissed the idea and is confident he will remain a Tottenham player next season.
"People say 'This club's in for you, that club's in for you' but I don't take any notice," added Defoe. "If someone comes in for you, your agent will tell you. It goes over my head. It's happened for years. All I can say is I was doing the kit thing so it looks like I'll be wearing it for the season."
Spurs had been linked with Spanish striker David Villa but he has now joined Atletico Madrid, while it seems they are no longer interested in Brazil international Leandro Damiao who was the subject of an offer in January.