Tottenham duo Mousa Dembele and Victor Wanyama remain unavailable with Real Madrid trip looming
Dembele has returned to first-team training after his recent ankle problem.
Wanyama also "stepping up his rehabilitation" after knee issue.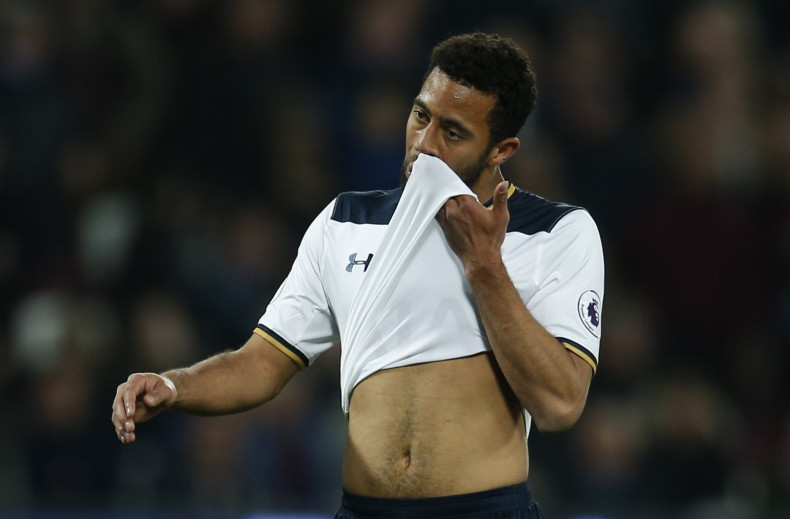 Mousa Dembele is not in contention to feature for Tottenham Hotspur against Bournemouth on Saturday (14 October), but has returned to first-team training ahead of the Champions League clash with Real Madrid.
Dembele, 30, missed the club's last three games prior to the international break with an ankle problem. The Belgium international underwent surgery to address the long-standing issue in the summer, and while Mauricio Pochettino recently insisted the midfielder will not need to undergo another operation, the problem has returned.
Dembele has returned to first-team training this week but will not be in the squad for the visit of Eddie Howe's side. The club note in an injury update that the former Fulham star has started "reintegrating into first-team training" alongside Erik Lamela and Danny Rose as they also step up their recoveries.
Neither Rose nor Lamela have had a role to play for Spurs side this season, with the former's spell on the sidelines dating back to October last year. The Argentina international underwent surgery on both his right and left hip in the spring with his manager revealing earlier this season the forward is now in the "advanced stages of his rehabilitation", initially pencilling in a return this month.
Rose, meanwhile, underwent knee surgery in the summer having not played since August. Both players are expected to be back in time for the first north London derby of the season against Arsenal on 18 November.
Wanyama has not played for the club since mid-August due to a troublesome knee problem and will be sidelined for Saturday's clash at Wembley. The Kenya international was back in training Friday morning with recent reports have suggested he is targeting 22 October's Premier League clash with Liverpool for his return – although that timeline would rule him out of the Champions League trip to Real Madrid on 17 October.