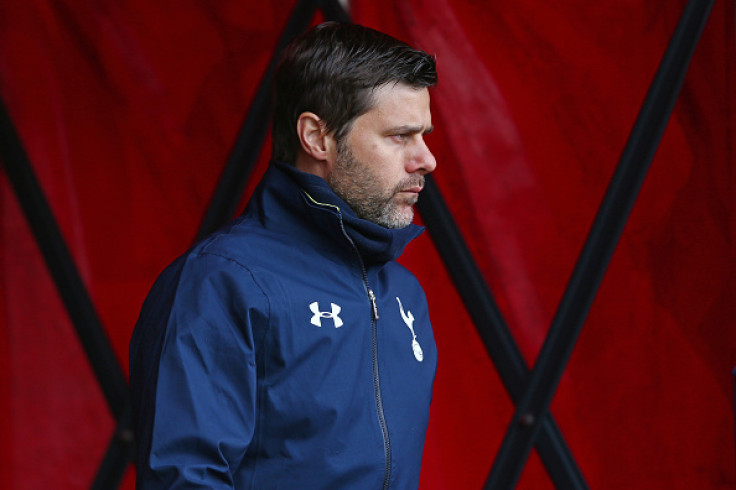 Tottenham Hotspur manager Mauricio Pochettino has indicated that Emmanuel Adebayor and Aaron Lennon are not part of his plans for the upcoming season, but has surprisingly chosen to give Roberto Soldado another chance to save his career at White Hart Lane.
The Daily Mail claims that the Togo forward is stalling on a loan move to Aston Villa, while Aaron Lennon is training with the youngsters at the club.
Adebayor has been out of favour at Tottenham for over a season, but his high wages have been a stumbling block for all interested clubs. Tim Sherwood is keen to take him to Villa Park as a replacement for Christian Benteke, who has joined Liverpool.
Lennon, on the other hand, has clearly not been part of the manager's plans since last season. He spent the second half of the 2014/15 campaign on loan at Everton, but is yet to find a club for the 2015/16 season, which begins on Saturday (8 August).
"I think they (Adebayor and Lennon) are OK but they are not in my plans. They know the situation - we have spoken with them and it's no problem," Pochettino said, as quoted by the Daily Mail.
"Soldado is in my plans but he did not come here because there was a problem with his back - but he is in our plans."
Pochettino has confirmed that the club are working hard to bring in a forward to help shoulder the goal scoring burden alongside Harry Kane, but insisted that there is no cause for concern as he already has players in the squad, who can operate as strikers.
"I think we will work very hard to try and bring some players in this position but we are not worried because Nacer (Chadli) and Erik (Lamela) can play striker," the Argentine manager added.
"We need to bring the right player and I am happy with the way we work. I think we will find a solution," he added.
Tottenham face a tough start to the season, as they travel to Manchester United on the opening day of the Premier League campaign after having just returned from a pre-season tournament in Germany on Thursday (6 August).