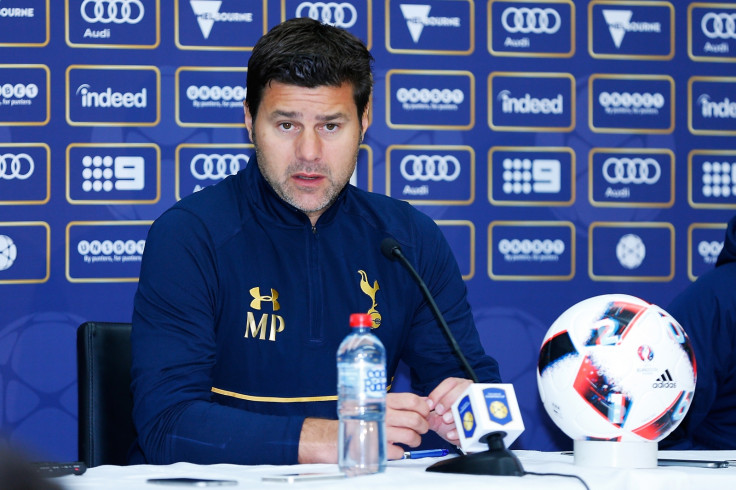 Tottenham Hotspur manager Mauricio Pochettino admits he is "very disappointed" Paul Mitchell has decided to leave the club. The duo have worked together successfully at Southampton and Tottenham, but Mitchell recently resigned from his position as Spurs' head of recruitment.
Mitchell, who followed Pochettino to White Hart Lane in November 2014, is now set to leave the club at "a future date to be mutually agreed". Pochettino, for his part, has confessed to being unhappy about the news.
"I feel very disappointed with his decision," the Tottenham manager shared during a pre-match press conference ahead of Spurs' weekend match against Everton, according to hamhigh.co.uk. "It's his personal choice. You know we have a relationship from Southampton and I feel very disappointed but when some person takes some decision and it's personal, what can I do?
"He is still working with us and will carry on. We'll see what happens. We need to finish the three weeks working together and try to do the best business for the club. Then we'll see what happens."
During his time at Tottenham, Mitchell has recruited the likes of Dele Alli and Toby Alderweireld, both of whom have been very successful in the Premier League. And Pochettino admitted he has tried his best to convince Mitchell to stay at the club.
"Did I try to persuade him to stay? It's obvious that's what happened," the Tottenham boss explained. "But when you take your choice and personal things happen there's nothing to do, only to respect his decision but carry on working.
"He's with us, he's in the office. Last night we shared a dinner with all the squad and he was with us. Nothing has changed for the moment, but this is the most important thing – that we keep working in the same way that we were before."