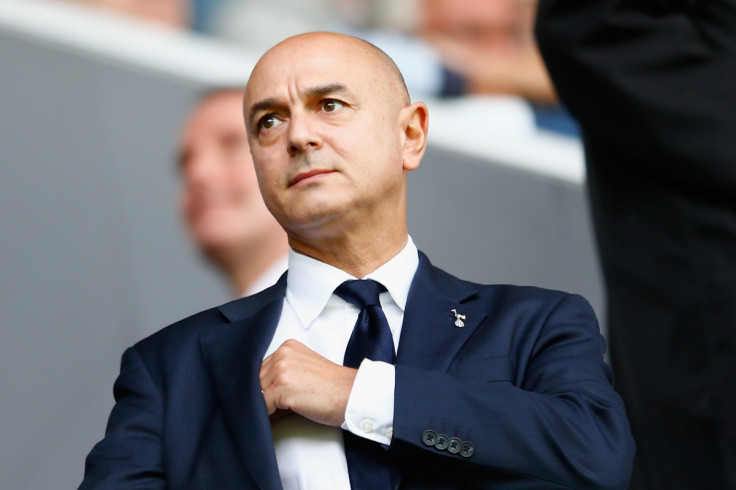 Tottenham Hotspur chairman Daniel Levy is committed to improving the club's squad during the upcoming January transfer window, according to manager Mauricio Pochettino. Speaking at a members forum on Wednesday (3 December) that both he, Levy and club captain Hugo Lloris attended, the Spurs boss spoke passionately about the additions the side can make to improve on an encouraging period of results.
The North London club are unbeaten in their last 13 Premier League matches and are regarded as possible outsiders to win the title amid an open start to the campaign. Pochettino has been in the manager's seat for 18 months and believes that during his spell in charge the club have transformed into a more viable proposition for the world's leading players.
In 2016, Tottenham are expected to be fighting on three fronts and further signings are likely to be welcomed by Pochettino as he looks to end the club's wait for a first major trophy since winning the League Cup in 2008. The Argentine says Levy is ready to back such ambitions despite having previously indicated the club would resist major changes.
"It's never easy to sign players and January is harder than summer," he told supporters, according to the club's Twitter account. "With the balance we have we need to be careful with who we bring in. The level we're at now means it's not easy to find a player that can improve us. The first person who wants to help me improve the squad is Daniel."
The January window could also see players leave White Hart Lane, with Andros Townsend's falling out with fitness coach Nathan Gardiner – which saw him ostracised from the Tottenham first team – seeing his future called into question. The England winger played for the club's Under-21 team this week, and though he has been reintegrated into the first team he is yet to play since the fracas.
Levy, making a rare public appearance at the fans forum, said Pochettino would be free to offload any player if they no longer suited the current Tottenham squad – and promised he would have full control over any outgoings. "If the football side say it affects equilibrium of the squad if we have a player that doesn't want to be here then we look at it," he added. "In the end, it's up to Mauricio to decide who he does or doesn't want."