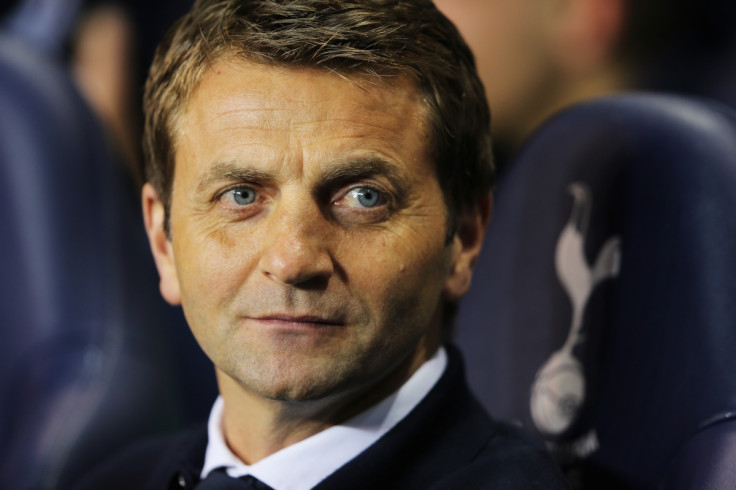 Tottenham Hotspur have a transfer blueprint that makes them primed for future success, according to former manager Tim Sherwood. Spurs have come in for praise in recent years for investing in a high number of youth players, many of which are currently contributing to the club's 13-match unbeaten run in the Premier League.
A five-man transfer committee comprising of manager Mauricio Pochettino, chairman Daniel Levy, head of recruitment Paul Mitchell, scout Ian Broomfield and former boss and director of football David Pleat currently rule over Spurs' recruitment policy. The addition of Dele Alli from Milton Keynes Dons last January has come in for attention following his international debut for England, though it was made during the tenure of Italian, Franco Baldini who left in September.
Amid Jamie Vardy's current success in scoring in 11 consecutive Premier League games after surviving a non-league upbringing, top flight clubs are being urged to look to the lower leagues to improve their squad rather than abroad. Sherwood – who was succeeded by Pochettino as manager in the summer of 2014 – says Tottenham have a policy that should be mirrored by clubs across the country.
"These modern guys don't want to be called scouts, they want to be called anything but," Sherwood told the Daily Telegraph. "The old guard – the foot soldiers – are still known as scouts. They are out there trailing around parks watching kids' football. The new guys don't want to go Fleetwood Town. They might not even get a cup of tea. When they go to Manchester United or the top leagues in Europe they get looked after. They get the blankets over their knees, and a nice cappuccino.
"Some of the best scouts haven't been players but they have to have a relationship with the manager. They have to be a second pair of eyes for him, especially the head scout. [At Tottenham] Paul Mitchell is trusted by Mauricio to be his eyes and when he flags one up I bet he is never far out. Mitch is working closely with Daniel Levy. At the moment they have got it spot on. Not only do they have an identity on the pitch of how they want to play, they have it right in the background. That's why they will continue to be stable.
"There are far too few of the scouts. All that data analysis can be used for something but it can't be used to pick your players. Some of the data is not about goals, or assists, it's about 'expected goals' when a player got himself in position to score, but didn't. What a load of nonsense. Trust your eyes. You can't get a feel for them on the screen. Any player can be made to look good on a showreel. It's far sexier to go to the top European leagues and find these players. It's easier to sell it to your fans.
"Are they any more effective than a League One player? One thing a talented young League One player has got going for them is that they are mostly English, settled in the country, they haven't got a language problem, they are not coming in on big money and they are hungry for success. Some of these non-league kids are playing for the love of the game and 200 quid a week."