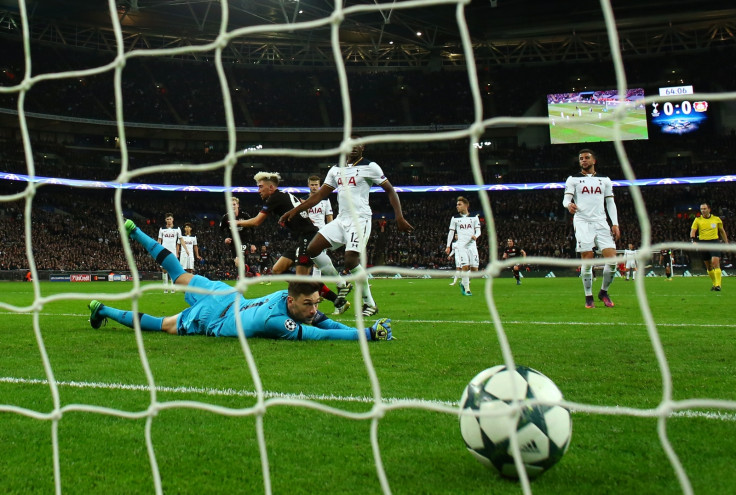 Tottenham Hotspur manager Mauricio Pochettino insists the club will continue to play their European home games at Wembley.
A 2-1 defeat to Monaco on Tuesday (22 November) ended Spurs' hopes of reaching the knockout stages of the Champions League, with one game to spare. Mauricio Pochettino's side currently sit third in their group and a win over CSKA Moscow in their final match on 7 December will guarantee them a place in the Europa League when that competition recommences next year.
The club's decision to move their home ties in Europe to Wembley has largely backfired this season, having lost both games to they have played at the national team stadium, putting on a pair of insipid displays against Monaco and Bayer Leverkusen.
Their elimination prompted suggestions the club could choose to return to White Hart Lane to stage their Europa League games, with a Uefa spokesman confirming to the Guardian a switch in venue mid-way through the season would be possible.
But speaking at a press conference on Thursday, Pochettino dismissed those claims. "We need to make it [Wembley] our home. Never, never – we will play in Wembley."
Ongoing construction work at White Hart Lane prevented the club from hosting their own home games this season. Tottenham lost 4,000 home seats in the North Stand to clear way for the construction of the club's new home being built adjacent to White Hart Lane, the 61,000-capacity ground scheduled to be ready for the start of the 2018-19 season. That loss meant Tottenham needed an alternative venue given Uefa's strict regulations regarding capacity and access for Champions League games.
Tottenham faced no problems in attracting huge crowds at Wembley during their failed group stage campaign, with over 85,000 people in attendance against Monaco and Bayer.
However, should Tottenham secure a Europa League spot, they face the very real possibility of that crowd dwindling dramatically for Thursday night games against less-fancied opposition in Europe's second-tier competition.
Spurs reached an agreement with the FA last May over using the national team stadium for their European campaign, also holding the option to use the venue during the 2017-18 season should they qualify again.
After finishing fourth in the Premier League last season, Tottenham have managed to win just one game in the Champions League this season. Despite the shortcomings in their 'home' games, manager Pochettino refused to use the change in surroundings as an excuse for failure.
I think that [there's] nothing to say about Wembley – it's about that we were poor and it's true maybe if we analyse the game we created the same chances [as Leverkusen], maybe more," the Tottenham boss said after the home defeat to Bayer Leverkusen.
"We have the possession but the feeling always was that it was difficult to score."