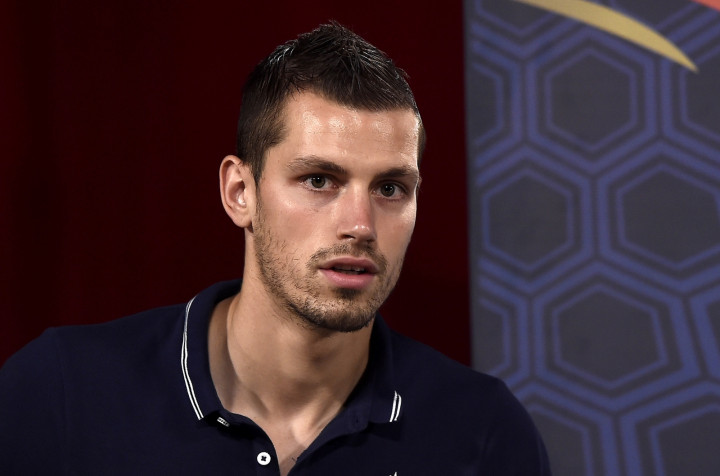 Tottenham Hotspur have been offered encouragement in their pursuit of Southampton midfielder Morgan Schneiderlin after manager Ronald Koeman admitted the French international was making life difficult behind the scenes at St Mary's.
The 24-year-old wants to become the sixth high-profile exit from Saints this summer but the club's hierarchy are refusing to allow him to leave.
Schneiderlin will miss Southampton's final pre-season friendly against Bayer Leverkusen, amid interest from Tottenham and Koeman admits his player's behaviour has been "difficult" following negotiations regarding his future.
"We spoke to Morgan this morning and the situation is difficult because the player makes it difficult," Koeman said. "I spoke to Morgan with our chairman and the situation has not changed; we don't sell Schneiderlin and he has to accept that.
"He is not in the squad tomorrow because he says he is not in a physical, and even more not in a mental way prepared for tomorrow. On the one side I can understand that but I said 'we will give you the weekend off to think about this situation.'
"'On Monday morning we have a training session and we have one week to prepare for the first away match against Liverpool, you will continue as a football player of Southampton.' It's not up to him.
"I like that he will stay because he is a good player and key player. We lost some players and the club have done a great job to bring in new ones but now we have to prepare for next week and in that situation we have to do that."
Defender Jose Fonte has committed his long-term future to Southampton, but that follows the departure of five high-profile players on the south coast as well as former manager Mauricio Pochettino.
Pochettino is now aiming to sign one of his former cohorts from his brief stint with Southampton, while making his fourth addition since joining Tottenham earlier this summer.
Tottenham have made three signings this summer and Pochettino is keen on bringing in new faces in order to stage a renewed attempt to qualify for the Champions League.
"We will try and add some players but we don't expect many changes because the club, over the last season, made some unbelievable investment in the squad and we want to develop those players," the Spurs manager said.