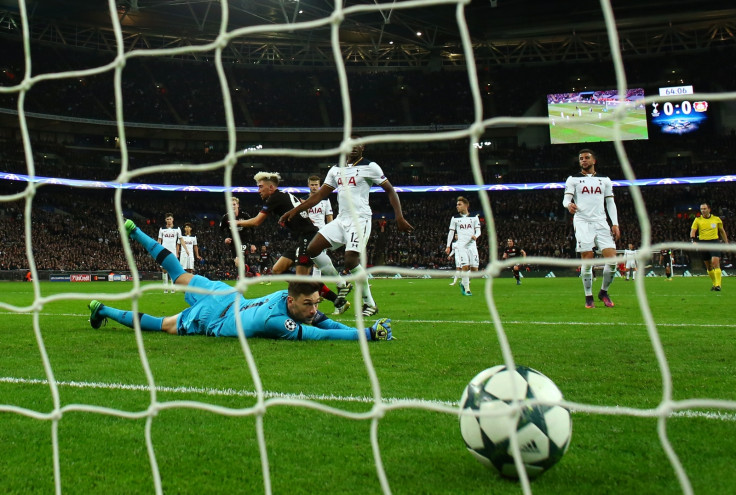 Tottenham Hotspur goalkeeper Hugo Lloris earns a bonus of €4,000 (£3,375) every time his side lose, according to a latest release from Football Leaks.
Belgian newspaper Le Soir released a fresh batch of sensitive contract details in collaboration with Football Leaks on Tuesday (6 December), revealing a host of clauses and stipulations in deals for some of the Premier League's biggest names including Manchester City pair Sergio Aguero and Kevin de Bruyne.
The report also claims that Lloris, who signed for Tottenham from French side Lyon in 2012, earns a bonus of €8,000 every time his side win. It adds when the north London club lose, the 29-year-old still receives half of that figure.
The report from Le Soir notes: "In case of a defeat, he [Lloris] gets a bonus of €4,000. In many contracts bonuses are arranged for the goalkeeper of France with his London club Tottenham.
"With each victory, he gets more than €8,000, but if Tottenham lose, he still gets a bonus of €4,000, something to soften the blow of losing."
Spurs insist however there is nothing unusual about the clause. A club spokesman told IBTimes UK: "This is simply an appearance fee which doubled if we won the game i.e. a win bonus."
Tottenham have been beaten just once in the Premier League this season with a 2-1 defeat to Chelsea at Stamford Bridge on 26 November bringing an end to their unbeaten start to the season.
Mauricio Pochettino's side have tasted defeat three times in their failed Champions League campaign this term, however, losing home and away to Ligue 1 side Monaco and losing in Germany to Bayer Leverkusen.
Le Soir's release also highlighted a rather peculiar clause in the contract of Liverpool forward Roberto Firmino. The report claims the Brazil international has a release clause of £82m written into his current contract, but there is a special stipulation that bars Arsenal from activating it.
The inclusion of that clause would suggest Liverpool have not forgotten about Arsenal's bold attempts to sign their former player Luis Suarez. In 2013, The Gunners launched a bid of £40m + £1 for the Uruguay international, believing the offer would just about activate a £40m release clause in his contract and allow them to hold talks with the player.
Infuriated, Liverpool ignored their offer with the club owner John W Henry famously tweeting in response: "What do you think they are smoking over at the Emirates?"