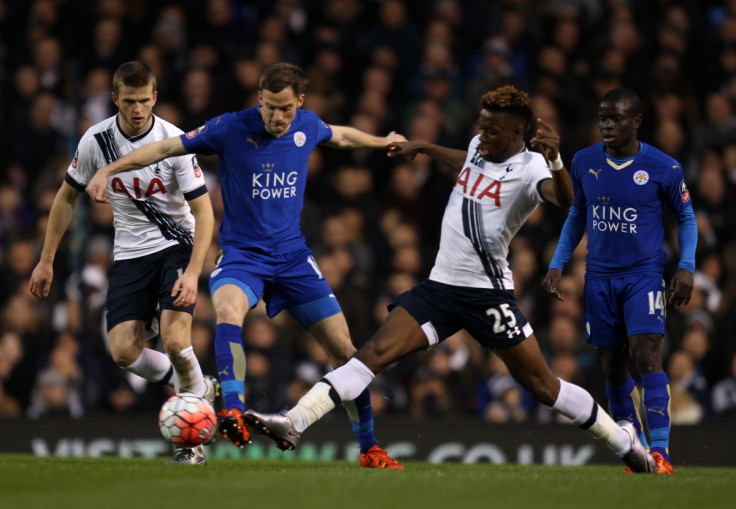 Tottenham Hotspur midfielder Josh Onomah has signed a contract extension at White Hart Lane, the club have confirmed. Onomah, 18, signed a new long-term deal just last July but the club have sought to extend that deal until 2020. The midfielder is the latest academy product to be brought into the first-team under Mauricio Pochettino, having made 13 appearances in all competitions this season.
"It's a dream come true really – since I was young, my dream was to play for Tottenham and now that I'm doing that, it just seems surreal really," Onomah told the club 's official website.
"(This contract) shows that if you work hard you'll get your rewards. The gaffer has put me in tough games, he's trusted me and he's given me minutes so I thank him for that, I thank the fans for their support and I thank everyone close around me that's given me the support that I need to do what I'm doing right now. I've just got to keep my head down now and carry on working."
The England Under-19 international has also started games against Monaco in the Europa League and Leicester City in the FA Cup and believes he has earnt the trust of his manager in those displays.
"Towards the start of the season I wasn't playing, I was just working hard, but he spoke to me, he gave me confidence and recently I've been playing a lot of games and getting a few minutes here and there, so it's been good really. Trust is the most important thing and that's what's going on at the moment."
Onomah has been a member of the Tottenham first-team squad for most of the 2015-156 season, appearing on the bench in 15 out of the last 21 games in all competitions.