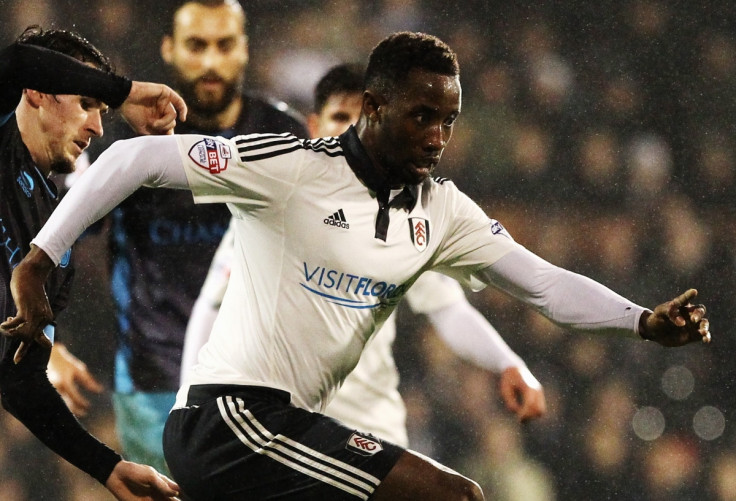 Tottenham Hotspur manager Mauricio Pochettino has refused to discuss the club's failure to sign Fulham striker Moussa Dembele in the twilight of the January transfer window, insisting he is happy with his current squad. Spurs were expected to complete a deal for the 19-year-old last month after the player completed a medical, but the deal eventually fell through.
The Guardian understands the North London club and Fulham had agreed a £6m ($8.7m) fee for Dembele, with the forward set to return Craven Cottage for the remainder of the season on loan. Slaviša Jokanović's side's position above the Championship relegation zone is perilous, with the three points separating them from the drop accentuated by the club being under a transfer embargo; so the need to retain Dembele was key to the deal.
However, Tottenham became increasingly insistent that they wanted Dembele to join the club immediately to assist in achieving their own targets, which include cementing a Champions League place and winning the Premier League title. Such demands led to Fulham pulling the plug on the move, with neither club able to come to an agreement on the final day of trading.
Dembele is out of contract at the end of the 2015-16 season and with the player not eligible to leave on a free transfer, a tribunal will be required to determine the fee should he join a fellow English club. Following the 3-0 win over Norwich City, Pochettino was directly asked about how close Tottenham came to signing the highly rated forward, but he refused to comment.
"I don't want to speak in public about the rumours about a player," he told Sky Sports. "I am very happy with the squad that we have. Always I repeat the same if we can improve the squad then we are open and he is welcome.
"But if not sometimes it is not right and sometimes it is better to have a settled squad but a strong mentality and working hard. We need to have the feeling that everyone is important for the team. I think we have enough quality and this squad is made for every competition."
Though Dele Alli, Christian Eriksen, Nacer Chadli and Heung Min-son have all chipped in with goals this season, Harry Kane remains the club's only central forward and he will be responsible for leading Tottenham's challenge both domestically and in Europe. The England international has scored 18 times this season and struck a double in the win over Norwich at Carrow Road.