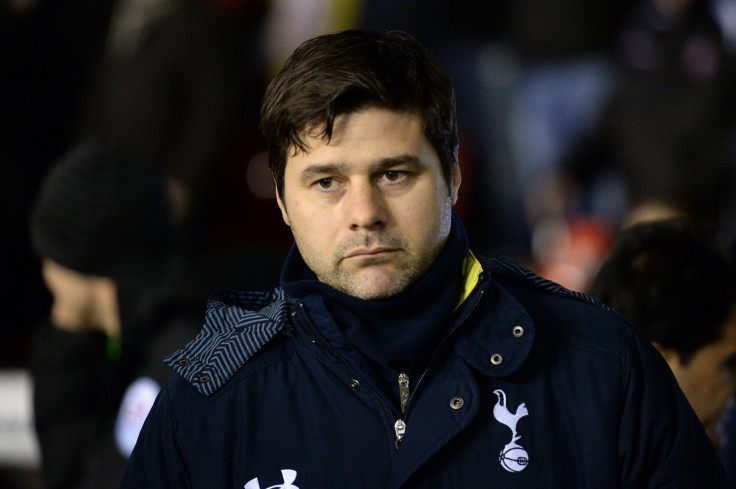 Tottenham Hotspur manager Mauricio Pochettino says his side must be aware of the threat posed by Europa League last 32 opponents Fiorentina despite the Italian side's loss of Juan Cuadrado to Chelsea in the January transfer window.
Cuadrado moved to Stamford Bridge for £23.3m (€31.6m, $36m) in a deal that, while it saw Mohamed Salah join La Viola on loan for the rest of the season, significantly weakens the Serie A club as they look to prolong their involvement in the continent's second tier club competition.
However, Pochettino has urged Tottenham not to take the Italian club lightly despite the gaping hole in their squad.
"Cuadrado is an unbelievable player but Fiorentina have a strong squad with a lot of good players," the Argentine said. "We have seen a lot of their games recently and they're a very good team... but in the end they have a lot of players who can replace [Cuadrado] and do the same job."
Vincenzo Montella's side are currently fourth in Serie A, four points behind Napoli in the race for a Champions League place but arrive in north London as underdogs against a Tottenham side who are injury free ahead the resumption of their European season.
"I think that it is a good challenge for us," Pochettino added. "I think it is good for the club, good for our supporters and for our players, too.
"This is our 42nd official game in seven months and it's important to manage the squad and always analyse after the games each case and each player.
"We have a strong squad for playing in the Europa League and Premier League and the final of the Capital One Cup against Chelsea, and I am happy. There is not a special worry about that. Everyone is fit and it's a good thing for us. It wasn't too long but the break was good for recovery.
"I think we share the same philosophy, Tottenham and Fiorentina. Maybe we play in different ways, the system is different. Fiorentina use different systems during different games but we play 4-2-3-1. But a lot of the philosophy, yes [it is similar]."