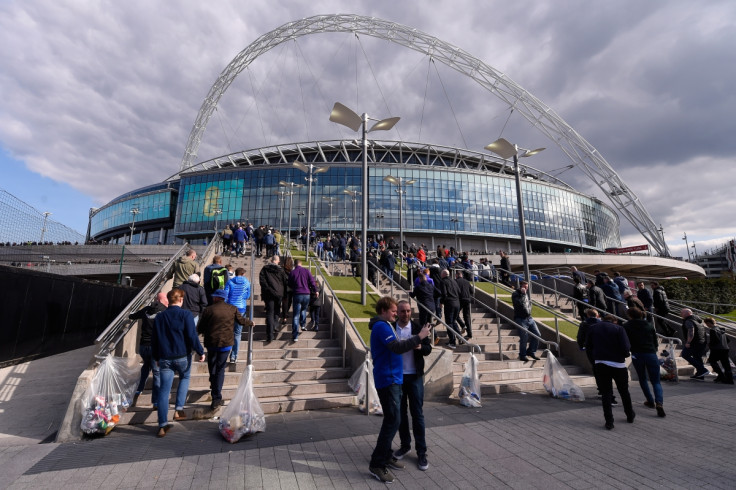 Tottenham Hotspur will play their Champions League home games at Wembley next season. The north London club, who are having a new £400m ($585m) stadium built, also have the option to play all home league and cup matches at the national stadium during 2017-2018.
Spurs' new home is being built next to their existing White Hart Lane ground. The stadium is set to be completed in time for the 2018-19 season.
"Our season ticket waiting list is over 50,000, so this now also offers us a great opportunity to provide more of our supporters with a chance to see the team play live during our Champions League campaign," said Tottenham's chairman Daniel Levy.
"Importantly, as we know it was our fans' preference, it means that we can play our home matches in London during our season away."
Martin Glenn, Football Association chief executive, added: "Having Tottenham at Wembley for big European nights next season is a welcome opportunity for us to further the stadium's position as a world-class venue. As well as helping the club and its fans, it will benefit London and English football in general with our commitment to reinvesting all profits back into the game.
"The increased revenue will particularly help us meet our targets for improving coaching and grassroots facilities and growing participation."
Earlier this year, Tottenham manager Mauricio Pochettino said the club are in a "very tough period" while the new stadium is being constructed. The Argentine likened the situation to when their eternal rivals Arsenal moved from Highbury to the Emirates Stadium in the mid-2000s.
"I have read a lot about Arsène Wenger saying the toughest period for Arsenal was in the period that they built their stadium and I think you need to know, and the people need to know, that this is a very tough period for us," the Tottenham boss said. "We need to be careful because we need to arrive at the new stadium in very good condition to try to fight for everything, and try to show that we are one of the best clubs and teams in the world."