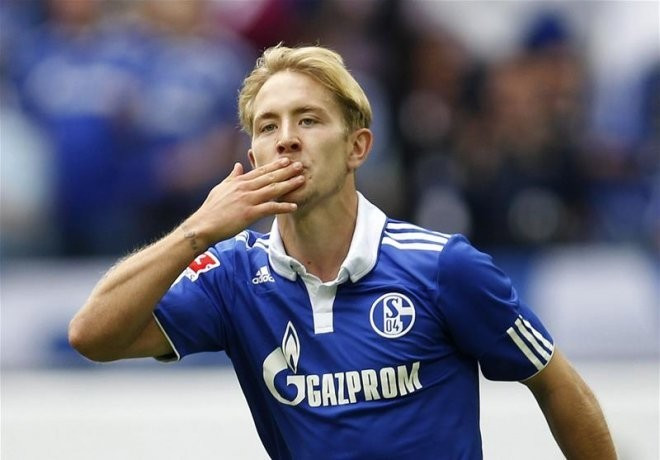 German side Schalke have accepted a bid from Tottenham Hotspur for the immediate transfer of attacking midfielder Lewis Holtby.
Holtby, 22, had already signed a deal securing a move to Tottenham for free at the end of the season but it has now been revealed on the official Tottenham website that he will join Spurs in the coming days.
Schalke will receive a fee in the region of €1.75million, according to German newspaper Bild, as well as the revenues of a friendly match between the two clubs due to take place this summer.
The German paper also believes that Schalke have already found a replacement in Lyon attacker Michel Bastos who is set to move to the Bundesliga side in the coming days.
Speaking at the weekend, sporting director Horst Heldt admiited that the Holtby deal "should be cleared up at the start of the week" when asked about the possibility of Bastos arriving.
Tottenham, who lost to 2-1 to Leeds in the FA Cup on Sunday, have been in the market to boost their attacking options with Emmanuel Adebayor away on duty at the African Cup of Nations, leaving Jermain Defoe as the only senior striker.
Spurs boss Andre Villas-Boas was also rocked by the news that Sandro would be ruled out for the rest of the season after rupturing his anterior cruciate ligament, which was said to be another reason why Tottenham were keen to bring the German midfielder to the club in January.
Holtby, who has scored four goals and contributed seven assists for Schalke this season, would bring a spark of creativity to a Spurs side preparing for an intense battle to finish fourth and qualify for the Champions League at the end of the season.