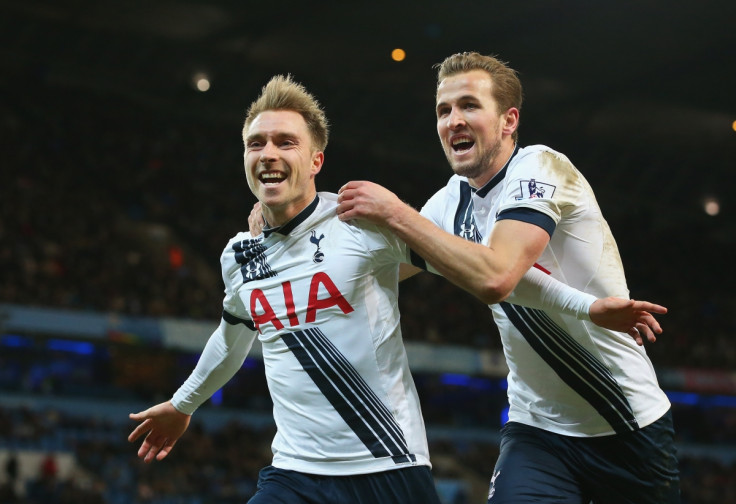 Brian Laudrup has backed his compatriot Christian Eriksen to continue his impressive development at Tottenham before trying to prove himself at the top level with a move to Barcelona. The Denmark legend, whose brother played at the Camp Nou between 1989 and 1994, believes that the Spurs ace would suit in the Champions League winners passing game as he "has got tremendous feet and great vision".
Eriksen moved to White Hart Lane from Ajax in the summer of 2013 as part of the summer overhaul which followed the record sale of Gareth Bale to Real Madrid. The 24-year-old playmaker has since developed into one of the most consistent players for Tottenham, scoring 29 goals and making 27 assists in 119 appearances for the club.
Laudrup says that Tottenham "right now are a top team" in the Premier League but backs his compatriot to make a future move to Barcelona to give the next step of his career.
"I think it is very clear that Christian Eriksen has really developed into an important player for Tottenham. How far can he go? He is a Barcelona-type of player but whether he can actually take it to Barcelona we will have to wait and see. Maybe the next year or two and then he will get into the age where he is at the top of his talent and capabilities," Laudrup told Omnisport as quoted by Four Fourt Two.
"Tottenham right now are a top team in England but maybe he could go to another country like Spain and produce it there, it would be interesting. He has certainly got the technical ability to do that."
The Denmark great, nevertheless, believes that Eriksen has the perfect skills to thrive in the tiki-taka philosophy of Barcelona.
"He has got tremendous feet and great vision. He is not the quickest of players but his mind is very quick and that sets him apart from many young players," he said. "He is scoring goals as well, his free kicks are well known and he makes a lot of chances for his team-mates. For him and [Denmark team-mate] Kasper Schmeichel the world looks fantastic. What I have heard from both is they are two players who want to become better all the time."
"They are not satisfied with just the status quo and that is how you develop as a player. They have both got that and the sky is the limit."