Tottenham Hotspur are closing in on their first summer signing after Corinthians midfielder Paulinho confirmed he will complete a move to White Hart Lane this summer.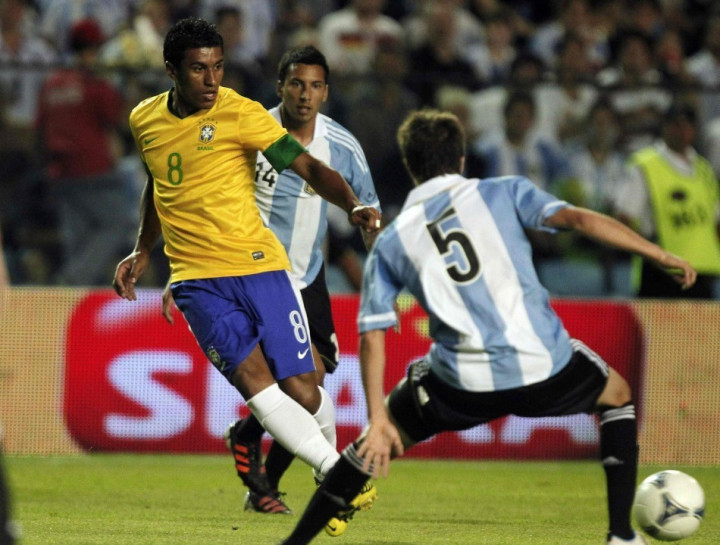 Paulinho has been a top transfer target for the north Londoners, with Italian giants Inter Milan and nine-time European champions Real Madrid were also reported to be interested in signing him.
The midfielder did confirmInter's interest but revealed that Tottenham were the only club to make an offer for his services. In addition to this, Paulinho heaped praise on Corinthians for their support in helping him take the new challenge.
"The other interest we got was of Inter Milan, but the only offer came from Tottenham. The proposal came, we sat down, analysed it and decided. It was a big decision to go to a big club. There comes a certain point when you need new challenges," said Paulinho, as quoted in Sky Sports.
"It's hard to say anything at a moment like this, but I am sure those were three wonderful years in my career, with many titles. What I have to say to Corinthians fans, board and staff is 'see you soon' - I will be back in no time, due to everything they have done for me," he said.
"My individual titles are all thanks to the club, Corinthians will be in my heart for the rest of my life," the Brazilian concluded.
Sky Sports claims Paulinho is set to complete a £17m move to White Hart Lane during the transfer window. The 24-year-old played a crucial role in Brazil's 2013 Confederations Cup success and was voted the third best player of the tournament.
Meanwhile, the Brazilian outfit's director of football Roberto de Andrade also thanked Paulinho for his contribution to the club and wished him luck for his new challenge in the Premier League.
"I want to thank Paulinho for everything he has done for Corinthians. We will never forget him - the great person he is - and his national team title (the Confederations Cup with Brazil) is well-deserved," De Andrade said
"Corinthians are proud for having had a player like him. It's fair he continues his life at an English club, to know a new culture," Corinthians director of football added.