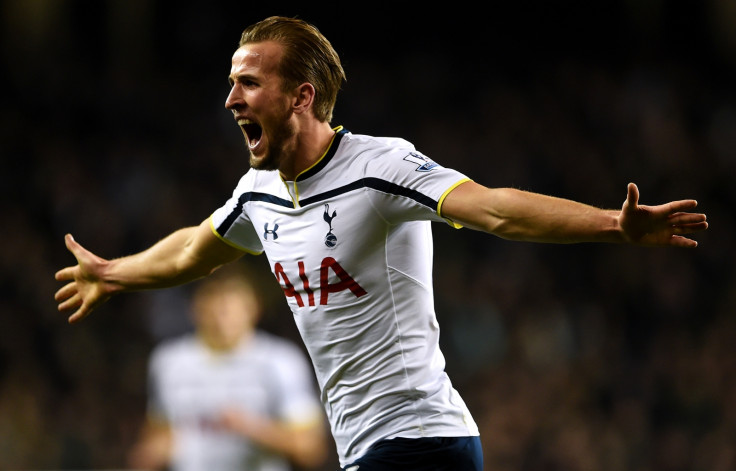 Tottenham Hotspur will seek talks with the Football Association to ensure striker Harry Kane is not overused by the national team in the summer.
Kane, 21, has been the Premier League's breakout star this season, having morphed from a peripheral member of Mauricio Pochettino's squad into perhaps the club's most important player.
The striker has scored 24 goals in his 29 appearances and is expected to have a pivotal role in Tottenham's pursuit of Champions League qualification.
His exceptional form is also expected to earn him a maiden England call up for Roy Hodgson's squad in March but his eligibility for Gareth Southgate's Under-21 side could also see him involved in the summer's European Championships in the Czech Republic.
Fearful of his key striker starting the 2015-16 campaign feeling the effects of a frantic season for club and country, Pochettino hopes the club can come to an agreement with the FA.
"Maybe I'd prefer that Harry has a month's holiday after the season to rest and recovery his body and mind," Pochettino told a press conference ahead of the Premier League clash against Swansea City on 4 March.
"We need to arrive at a deal with the player and the FA. This is our concern – he is our player. The FA need the player to play but at the same time they are concerned about the development of their own young talent."
Before his rise to prominence, Kane was a regular in Southgate's Under-21 ranks and struck an impressive six goals in 10 appearances during England's European Championship qualifying campaign.
And despite the protests of Tottenham, the FA has suggested the benefits of Kane travelling to the Czech Republic in the summer outweigh the negatives.
"I am sure Gareth would love to have Harry with the Under-21s," Dan Ashworth, the FA's technical director was quoted as saying by the Guardian. If we win it I am sure Harry will benefit enormously. It is the nearest thing he is going to get to winning something with the England seniors."