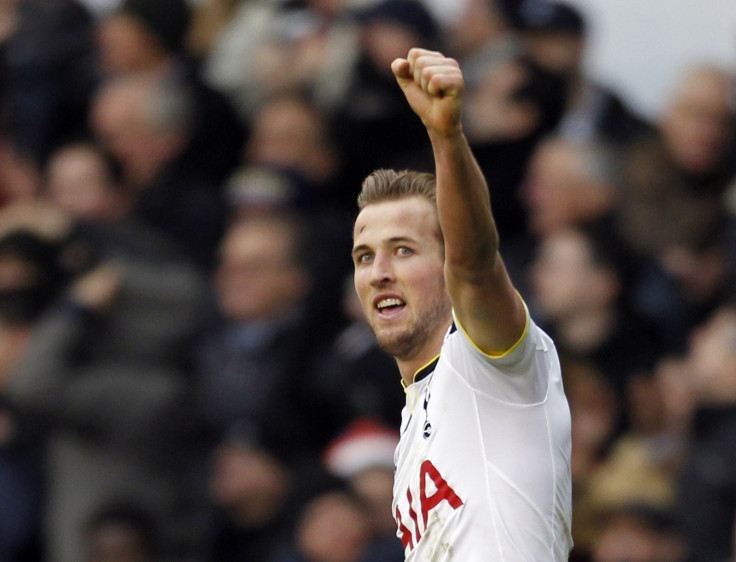 Tottenham Hotspur striker Harry Kane has revealed he wants to become a modern-day one-club man by spending his entire career at White Hart Lane.
The 21-year-old signed a new five-and-a-half year contract with Spurs in February but having accumulated 24 goals in his breakthrough campaign in the top flight, the England hopeful is targeting a long-term stay in north London.
Kane began the season behind Emmanuel Adebayor and Roberto Soldado in the pecking order but having displaced the duo he is seeking to consolidate his progress by staying at Tottenham beyond the expiration of his current contract in 2020.
Speaking to The Daily Telegraph before the 2-0 League Cup final defeat to Chelsea, Kane responded to being questioned over staying at Tottenham for the rest of his career by saying: "Yes. It's something I have said I would love to do. If I'm at Tottenham in 10 years' time still playing regularly then I will be very proud and very honoured. I love the club. They've given me a base, growing up as a kid. I love playing here, I'm enjoying every minute and hopefully I can continue that for seasons to come."
Amid Tottenham's record of having scored more late goals than any of their Premier League rivals, Kane has been a leading figure in their comebacks in the twilight of matches, with recent strikes against West Ham United and Arsenal.
The former Millwall and Norwich City forward reveals how manager Mauricio Pochettino's gruelling pre-season fitness regime has helped Tottenham outlast their opposition.
"I've worked in the gym with the new manager and the new staff to help me get stronger and fitter and gain that extra yard of pace," he said.
"I can see in my game that it's definitely helping this season. It's given me a lot of confidence and it's something that I will keep working on to get that little bit quicker or that little bit stronger because I think that's what you have got to do to become a top, top player.
"Pre-season was by far the toughest I've had under any manager – a lot of double sessions, a lot of work, running after training – it was a lot of what we've done before, running, fitness, ball work, running with the ball and gym work but just of a higher magnitude and more of it.
"A lot of the time we weren't getting home until 7, 8 o'clock because it was double sessions. It was tiring. But he [Pochettino] explained why we had to do it and what we were doing it for and it's paid off now.
"I think as the season has gone on we've got fitter and fitter and better and better and we're feeling good. You can see that towards the end of games we're coming into our stride where maybe some teams are falling off and maybe that's given us confidence."