Kyle Walker has used Tottenham's pre-season friendlies to get a better understanding of his positioning alongside Aaron Lennon, the 22 year old has revealed, as Spurs get ready for their season-opener against Newcastle this Saturday.
The north London club lost to Valencia 2-0 in their final friendly before the new campaign begins, but with Andre Villas-boas experimenting with his starting line-up, the side will have taken positives from the game despite the defeat.
And Walker is hoping that he's able to link up in a much better way with Lennon against Newcastle, with the pair finding more of an understanding of one another as they build up game time for Tottenham.
"I thought we were building up a better understanding towards the end of last season," he told the official website.
"It's difficult, because I always want to get forward and that's obviously Azza's strength as well.
"We're understanding each other a lot better, not taking it in turns to go forward, but knowing when to go and who is better to go. It's all positive."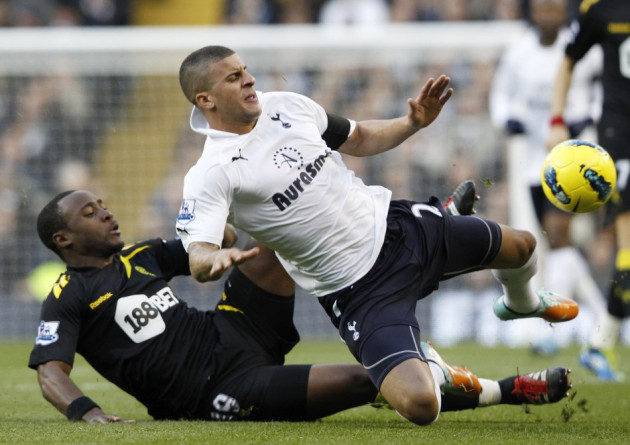 For Tottenham, this season will be particularly testing, with Harry Redknapp no longer around to build on the unprecedented success he achieved with the club over recent years.
Villas-Boas was seen as possibly the next Jose Mourinho at Porto, but his time at Chelsea couldn't have been more different as he was sacked after 10 months following poor form in both the league and Champions League.
But the Porgutuese tactician's success in the Europa League could come in very handy for Spurs, who are preparing for the second-tier European competition despite coming fourth in the table last season, and Walker is taking the loss to Valencia as important experience for that in particular.
"They scored a wonder goal and you have to take your hat off to that, but apart from that they had another two chances and stuck one away," he explained.
"It is difficult coming to their stadium, fans behind them, playing in the heat they're used to but we've European games this season and it's good to come and play teams like this."